10 to 15 per cent of Kovid-19 patients have symptoms of vomiting and diarrhea only- AIIMS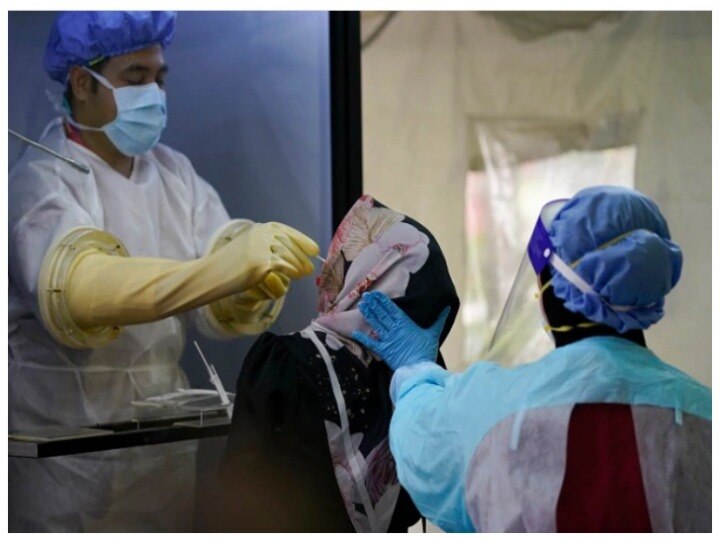 Effects on body parts resulting from Kovid-19 are being studied all over the world. Meanwhile, AIIMS doctors have said that about 10-15 per cent of Kovid-19 patients may only have gastrointestinal symptoms such as nausea, vomiting and diarrhea. Let us tell you that the patients of Kovid-19 usually have bad breath, cough or sore throat and the major symptoms of the disease have also been revealed by the research so far.
AIIMS doctors reveal effect of Kovid-19
Doctors shared the views on the treatment and trends of the disease and said that patients of Kovid-19 may also face problems of heart attack, stroke, kidney or liver disease. He said that 10-15 percent of Kovid-19 patients should not only show signs of respiratory symptoms, but also respiratory symptoms. Therefore, it is necessary to test those who have gastrointestinal symptoms, so that they can be ascertained whether they have any respiratory problems or are in contact with a positive patient.
Gastrointestinal symptoms in Kovid-19 patients exposed
The most typical gastrointestinal signs of Kovid-19 include diarrhea (2–50 percent), loss of appetite (30–40 percent), hepatitis (14–53 percent), signs of digestion (3–23 percent), vomiting and nausea ( 1-12 percent). Doctor Neeraj Nischal also explained about the clotting problem, coronary heart and brain condition due to Kovid-19, in addition to gastrointestinal signs.
According to the data, Dr. Nischal said that out of 540 Kovid-19 patients in the ward, 27 percent of patients excluding dengue and blood cancer had less platelet and 2.9 percent of patients had very low platelets. Both dengue and blood cancer can cause low platelet intake. He said that pulmonary embolism in Kovid-19 patients is 20.6 percent higher than that of healthy people. Let me tell you that pulmonary embolism is a sudden blockage of blood clots in the blood vessel.
Teri Bhabhi Song: Film 'Total no. 1's first song launch, Varun Dhawan and Sara Ali Khan's Dhansu dance
Dhyan Chand 41st Death Anniversary: ​​Don Bradman was also a hockey wizard Major Dhyanchand
Check out below Health Tools-
Calculate Your Body Mass Index (BMI)
Calculate The Age Through Age Calculator
.