A cluster of the Delta variant detected in a school in Hérault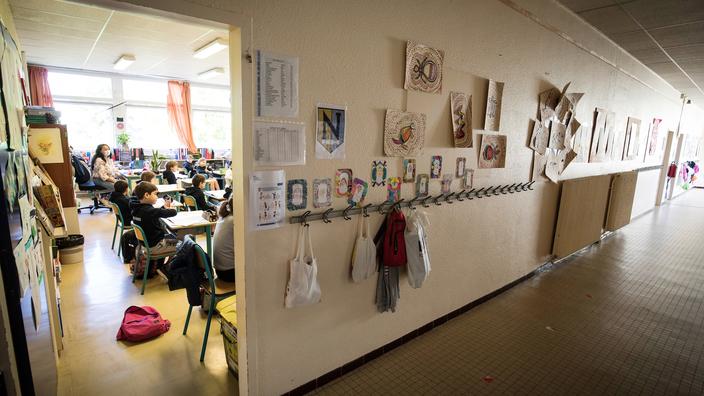 The outbreak occurred in a CM1 class in the town of Lansargues. So far, at least 26 people have tested positive for Covid-19. This is probably the Delta variant.
Concern in the Hérault. Thursday, July 8, the Regional Health Agency (ARS) announced the detection of a cluster in a primary school in the town of Lansargues. According to information from BFMTV, it is a class of CM1 that has been affected. So far, at least 26 people have tested positive for Covid-19, according to a count of Free noon . Screening of the tests suggests that it is the Delta variant. "All positive cases and their contacts were placed in isolation for one week", Explained the services of the Hérault prefecture and the ARS, which have just deployed"an immediate action plan in the sector".
Read also :Delta variant: can vaccination be enough to avoid a new wave at the start of the school year?
In an attempt to contain this cluster as much as possible, the State services have also announced a walk-in screening operation, organized with the support of anti-Covid mediators from Lansargues in a town square. A specific vaccination operation is also launched from this Friday, July 9. The firefighters' vaccibus will thus complement the vaccination centers opened in the region. Each person can come and have a dose of Pfizer injected without an appointment.
SEE ALSO – How the Delta variant can ruin our summer and cause a fourth wave
Another cluster in the Vosges
As a reminder, the prefecture of the Vosges had announced the same day the detection of an outbreak of nine positive cases of the Delta variant, concerning supporters returning from Hungary where they attended a match in Portugal during the Euro football. The Puskas Arena is the only venue in the competition with a 100% gauge and where the wearing of a mask is optional. For several days, the number of contaminations has not dropped in many French departments. The Delta variant is probably not for nothing: while it represented less than 5% of cases in early June, it is now detected in 39.7% of the positive tests screened, according to data from Public Health France.
.