A diseased artery can also dilate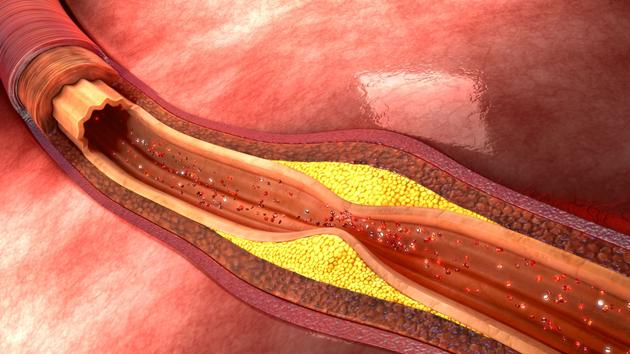 Peripheral arteries can also be blocked or dilated.
"Much attention is paid to coronary arteries for fear of myocardial infarction or neck arteries for fear of strokes, but the peripheral arteries (abdominal aorta, digestive and renal arteries and arteries of the lower limbs) can also be blocked or victims of dilations: aneurysms", explains the Pr Éric Steinmetz, vascular surgeon.
Read alsoCardiac amyloidosis: many genetic mutations identified
This disease is silent until the aneurysm ruptures, causing cataclysmic bleeding and often death. This is why this aneurysm must be systematically sought by ultrasound in those who are most at risk, that is to say "from the age of 50 in the event of smoking associated with a family predisposition or from the age of 65 in the event of smoking aloneinsists the Pr Daniel Thomas, cardiologist. This screening can also be done during an ultrasound of the heart requested for another reason: it takes less than two minutes to look at the abdominal aorta.
The decision to operate is…
.