A fabulous pterosaur unearthed in Scotland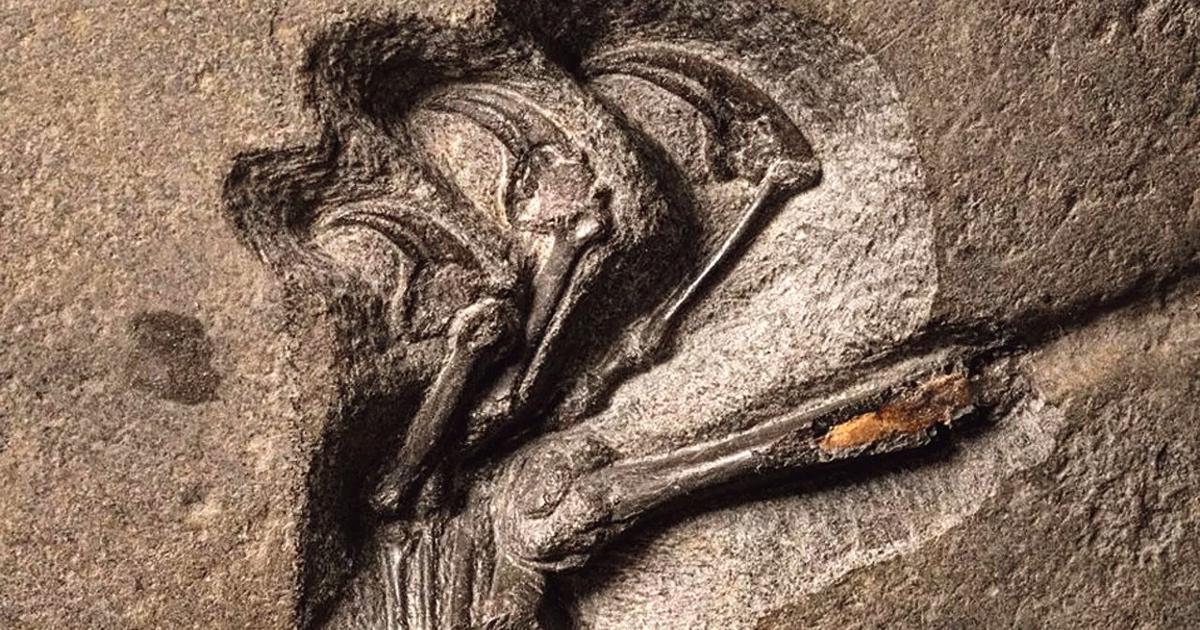 STORY – This flying reptile with a wingspan of more than 2 meters criss-crossed the sky 167 million years ago.
Did his giant wings prevent him from walking? History does not say it, but 167 million years ago, a pterosaur the size of an albatross (2m20 wingspan) crisscrossed the Scottish sky. His fossilized skeleton was discovered somewhat by chance, in Scotland, on the Isle of Skye in 2017 by British paleontologist Amelia Penny. She saw a dark object protruding from the rock after a strong wind discovered it. She then takes a photo of the object in question and shows it to her team leader, Steve Brusatte, a paleontologist at the University of Edinburgh who immediately recognizes part of the jaw.
Read alsoThe eggs of the first dinosaurs were 'soft'
Back on the scene to extract the fossil, the scientists quickly realize that there is much more to extract than a jawbone or a fossilized skull: it is an almost complete skeleton that they unearth. It is thus necessary to wait several years for its scientific description to be finally published, last week, in the journal Current Biology. The fossil…
.