A new spider discovered in Hauts-de-France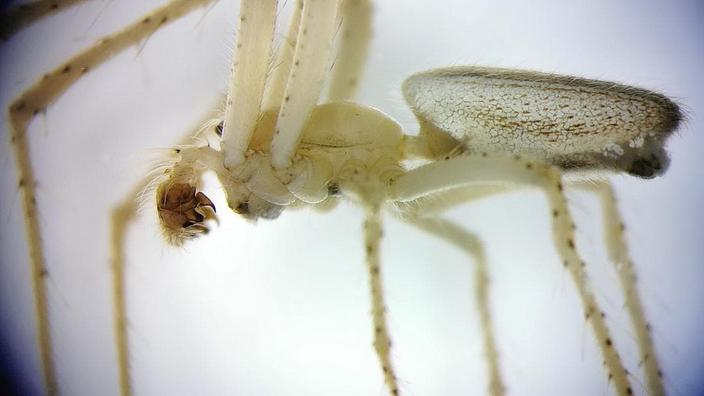 This species of spider had never been observed in France. It was discovered in the marshes of Villiers, in Pas-de-Calais, by the Conservatory of natural spaces.
It was while looking for pollinating insects that researchers at the Hauts-de-France Conservatory of natural spaces came across this incidental capture. This is the first time that the Larinia jeskovi, a spider from the épeires family, has been observed in France.
Read also :Deadly spider proliferates in Australia after fires
Sylvain Lecigne is one of the rare French arachnologists, reports La Voix du Nord. During the discovery of this spider, he identified several individuals of the species Larinia jeskovi.
An interesting find
An interesting discovery for science, Larinia jeskovi has very specific requirements in terms of biotope. Insecticides of its kind are good indicators of the quality of the environments in which they live. They react quickly to changes in their environment. Larinia jeskovi is rather nocturnal, and specializes in grassy peatland environments. Rare and useful environments, in danger, like all wetlands, particularly in the management of flooding phenomena.
The spider can be used as a sentinel for tracking these types of environments. It also participates in carbon storage and water purification, a significant point in the era of global warming.
Malaise tent system
The capture system used to retrieve the spider is called "Malaise tentCommonly used to collect insect samples. Resembling a tent, the trap collects insects thanks to a bottle of 70 ° alcohol located at the top of the construction.
When sorting the recovered insects, the Conservatory of Natural Areas did not find a single spider of this type, there was a population on the site. "It's a discovery for France, we had never found it. We don't know why she is there and not elsewhere»Explains Lucie Rousseaux, researcher for the Conservatory. "There are several possible explanations: as she lives in a particular environment, she is therefore rare. And also, because we study spiders very little in France, there is a lack of surveys.»Continues Lucie Rousseaux. In short, this species may very well be present elsewhere, but we simply do not know it.
If the spider is poisonous, it is not necessarily dangerous. There are also no dangerous spiders in France. She can just bite like most spiders. This species is even rather discreet and it will opt more for the escape than for the attack. Spiders tend to scare a lot of people, but without this great natural insecticide we would be swamped with flies.
.