Aaj Ka Panchang 17 December 2021: Today is the date of Chaturdashi, know today's constellation and Rahukal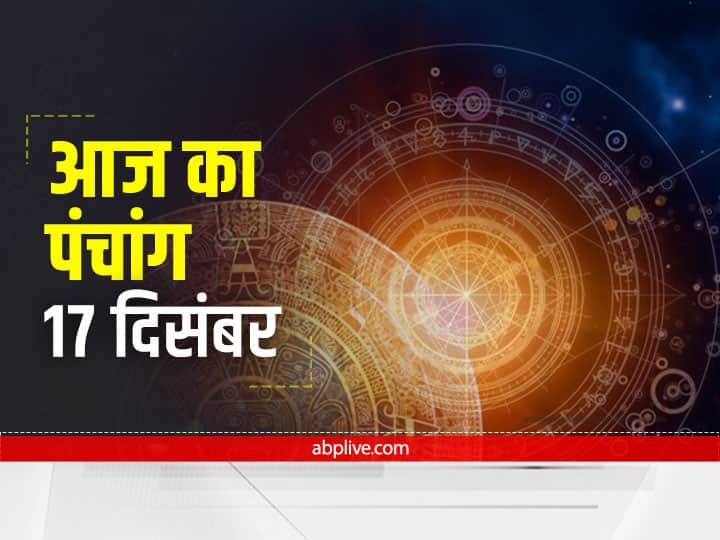 17 December 2021 Aaj Ka Panchang : 17th December 2021 is Friday. According to the Panchang, the Moon will remain in Taurus today. What is special today? Let us know the auspicious time and Rahu period.
Today's date (Aaj Ki Tithi) : 17 December 2021, Friday is the date of Chaturdashi of Shukla Paksha of Margashirsha month. Today is a good day from the religious point of view.
Today's Nakshatra (Aaj Ka Nakshatra): According to the Panchang on December 17, 2021, there is Krittika Nakshatra. Siddha Yoga is being formed on this day.
Astrology: Once those commitments are made, then they do not back down from those who have this amount.
Worship of Lakshmi ji (Lakshmi Puja): Today is Friday. Friday is considered the best day to please Lakshmi ji. It is believed that on this day Lakshmi ji is pleased with the ritualistic worship and bestows her blessings on her devotees.
Today's Rahu Kaal (Aaj Ka Rahu Kaal)
According to the Panchang, Rahukal will remain from 10.59 am to 12.16 pm on Friday, December 17, 2021. Doing auspicious work in Rahukaal is considered taboo.
Panchang 17 December 2021
Vikrami Samvat: 2078
Month Purnimant: Margashirsha
Side: Shukla
Day: Friday
Date: Chaturdashi – till full night
Nakshatra: Krittika – till 10:40:29
Karan: Gar – Till 18:04:39
Yoga: Siddha – up to 08:11:46
Sunrise: 07:07:07 AM
Sunset: 17:26:48 PM
Moon: Taurus
Dric season: Hemant
Rahu Kaal: 10:59:30 to 12:16:58 (no auspicious work is done during this period)
Shubh Muhurta Timings, Abhijit Muhurta – 11:56:19 to 12:37:37
Direction: West
Inauspicious timing –
Wicked Muhurta: From 09:11:04 to 09:52:22, 12:37:37 to 13:18:56
Kulik: from 09:11:04 to 09:52:22
Kalvela / Ardhyam: from 14:41:34 to 15:22:52
Hours: 16:04:11 to 16:45:30
Kantak: From 13:18:56 to 14:00:15
Yamgand: From 14:51:53 to 16:09:21
Gulik Time: 08:24:35 to 09:42:03
Read also:
Horoscope 17-18 December 2021:17- On December 18, these zodiac signs may suffer, know your prediction
Name Astrology: People whose name starts with this letter are called 'Karmaveer', write success story with their hard work.
,