Access to insulin: at the WHO, France must support an ambitious resolution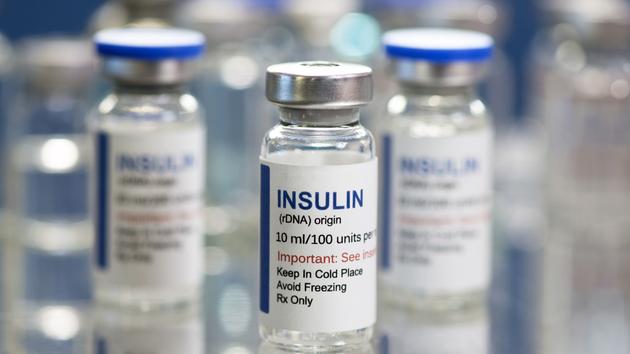 TRIBUNE – While the World Health Organization is launching a Global Pact against Diabetes, deputies and associations are calling on France to support initiatives aimed at making insulin accessible to all at an affordable price.
Discovered a hundred years ago, insulin remains out of reach for at least half of the people who need it in the world, including in rich countries like the United States. However, access to care, especially insulin, is vital for people with type 1 diabetes (T1D). However, the number of people with diabetes is growing rapidly and the need for human insulin will continue to increase in the coming years: the International Diabetes Federation estimates that by 2045, the number of people with this chronic disease will have increased. 51% to reach 700 million people worldwide.
Read also :Diabetes: labs in the race for innovation
Global production capacities remain concentrated in the hands of three producers, Sanofi, Novo Nordisk and Eli Lilly, preventing real competition and having repercussions on insulin supply and prices. In Mali, the price of a vial of insulin is around 7 euros while the minimum wage barely exceeds 50 euros. A study in the country showed that a year of insulin supply consumed more than 17% of a family's income. These high prices represent a major obstacle to access to insulin. In Africa, a child with diabetes, even diagnosed, has a life expectancy that is reduced to one year due to lack of access to insulin. This is all the more damaging as the production costs are estimated at less than 60 euros per year and per person, and all the more paradoxical as the inventors of insulin had sold the patents for a symbolic dollar in 1923. .
"Let us support the initiatives of the WHO by proposing an adequate system (…) to rebalance the insulin market and allow universal access to these treatments. "

As of today, it is necessary and possible to act! Act so that the current situation is no longer that of tomorrow. Access to affordable treatment is absolutely crucial for people's survival, but it is also a prerequisite to enable developing countries in particular to define and deploy national strategies. The World Health Organization (WHO) launched the "Global Diabetes Compact" on April 14, 2021, but this must be followed by concrete actions. If the issue of access to insulin has been mentioned, the international community must do more. WHO member states are meeting in May to negotiate a resolution on diabetes and access to insulin. The WHO resolutions notably mandate the WHO Secretariat to intensify its work and support to Member States in the implementation of the resolutions. They also encourage countries to pay particular attention to the issues raised and to implement the resolutions to which they are committed.
Read also :Under pressure, Sanofi lowers the price of insulin in the United States
Take action! Let's be ambitious! We call on France to support, as of now and during the next World Health Assembly (WHA), the most ambitious motions for resolution on diabetes and on access to insulin. Support WHO initiatives by proposing an adequate mechanism to ensure transparency on selling prices, intermediary margins and real production costs, to rebalance the insulin market and allow universal access to these treatments. Let us support the increase in the number of laboratories producing quality insulin in the regions by supporting more strongly local production initiatives, in particular through the WHO prequalification program on human insulin.
A motion for a resolution for universal access to insulin was tabled in the National Assembly on April 14 by Deputy Vincent Ledoux.
Signatories: Vincent Ledoux co-signed by 20 deputies from different groups as well as by Stéphane Besançon (NGO Santé Diabète), Bertrand Burgalat (Diabète et Méchants), Pauline Londeix and Jérome Fournier (Observatory of transparency in drug policies), Marc de Kerdanet (Aid to Young Diabetics) and the French Federation of Diabetics.
The co-signatory deputies: Patricia Lemoine, Deputy for Seine-et-Marne, Pierre-Yves Bournazel, Deputy for Paris, Antoine Herth, Deputy for Bas-Rhin, Jean-Marie Sermier, Deputy for Jura, Stéphane Peu, Deputy for Seine-Saint-Denis, Jennifer De Temmerman, MP for the North, Pierre Morel-À-L'Huissier, MP for Lozère, Laurence Vanceunebrock, MP for Allier, Marie-France Lorho, MP for Vaucluse, Valérie Six, MP from the North, Olivier Damaisin, Member of Parliament for Lot-et-Garonne, Paul Molac, Member of Parliament for Morbihan, Fabrice Brun, Member of Parliament for Ardèche, Xavier Breton, Member of Parliament for Ain, Sira Sylla, Member of Parliament for Seine-Maritime, Christine Pires Beaune, Member of Parliament for Puy-de-Dôme, Guy Bricout, Member of Parliament for the North, Michel Herbillon, Member of Parliament for Val-de-Marne, Mathilde Panot, Member of Parliament for Val-de-Marne.
.