Aditi Rao Hydari's fitness mantra is regular yoga and dance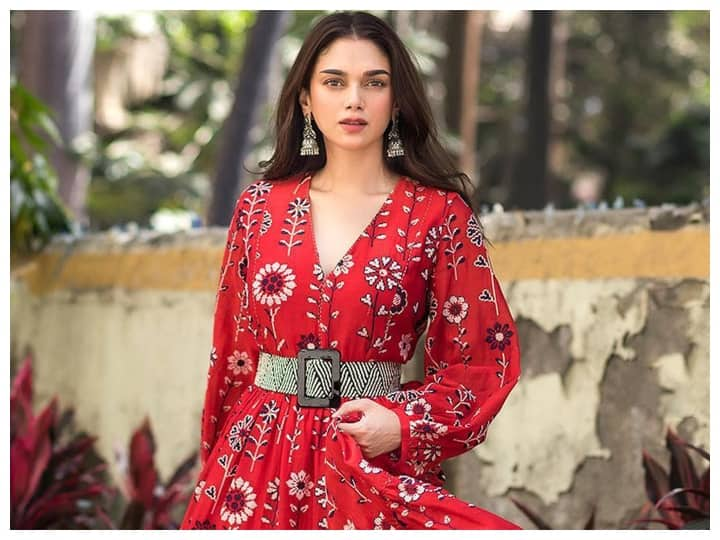 Aditi Rao Hydari Fitness: Actress Aditi Rao Hydari started her career with Ranbir Kapoor in the film Rockstar. In the very first film, he impressed people with his work. At the same time, it is not wrong to say that Aditi's name is counted among the most beautiful beauties of Bollywood today. Also, he is also called fitness freak. Aditi Rao Hydari never compromises with her fitness. According to media reports, Aditi Rao Hydari does yoga to stay fit. Aditi Rao Hydari is one of those people who do not have to work hard to stay fit. Although the actress does dance along with yoga. Aditi is very fond of dancing. She tries to walk for an hour or half an hour.
Let us tell you that Aditi Rao Hydari is also a trend classical dancer. So does Aditi not work out in the gym? It is not so, she also goes to the gym to tone her body. Aditi goes to the gym 3 to 4 times a week.
You will be surprised to know that Aditi does not follow any particular diet plan. They say that they eat whatever they get at home. But she stays away from spicy and fried food. Aditi definitely includes fresh juices, oatmeal, eggs and milk in her diet. In lunch, the actress eats chapati, brown rice, lentils and vegetables. In the evening, whenever she feels hungry, Aditi takes nuts and green tea. Along with this, she takes soup, rice and fish in dinner.
Read also:
Fat To Fit: Arjun Kapoor shared a picture of transformation, said – I was very upset earlier
What was the need to do all this? Shilpa Shetty cried seeing Raj Kundra
.