Africa: very high mortality for Covid patients in intensive care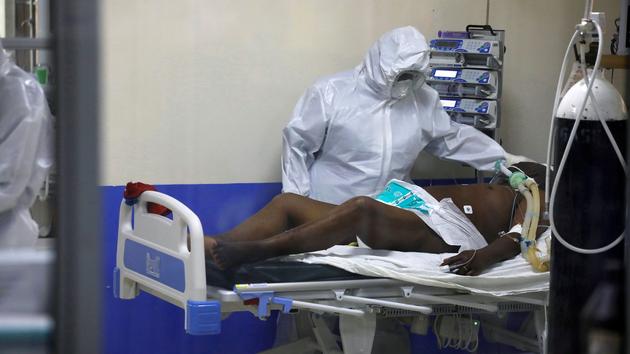 ANALYSIS – Few deaths, but a very high mortality of patients admitted to intensive care: the explanation of the African health situation is due to several factors.
According to the World Health Organization (WHO), Africa has only recorded 85,320 deaths from Covid since the start of the pandemic. This number, very underestimated, should not mask the very critical situation of care units in African hospitals, as shown by a study published on Friday in the journal. The Lancet. Carried out in ten countries on the continent, this work followed the fate of more than 3,000 patients with Sars-CoV-2 infection who were hospitalized in an intensive care unit. They show that 48%, or nearly one in two patients, die within thirty days of being hospitalized. In comparison, during the first wave, the mortality of patients with the most severe forms was 27% in France. It has since gone down.
Read also :Covid-19: why Africa is resisting better than expected
The patients included in the study were predominantly men, with an average age of 56 years. They had few comorbidities, stress the authors. "Unfortunately, (our study) indicates that
This article is for subscribers only. You have 70% left to discover.
Subscribe: 1 € the first month
Can be canceled at any time
Already subscribed? Log in
.