Aging: does andropause exist?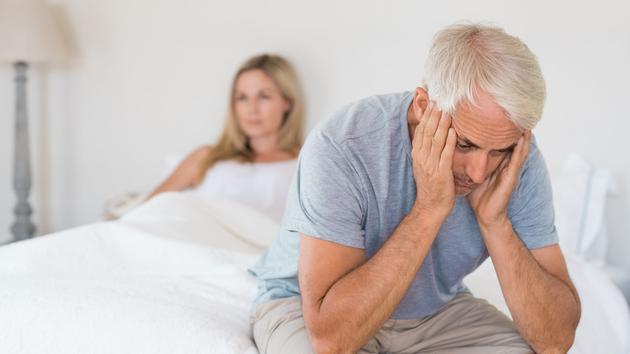 DECRYPTION – With age, testosterone production decreases and this can have consequences. But andropause is not systematic.
Andropause is often thought of as the male counterpart of menopause. But unlike what happens with women around their fifties, in men, there is no definitive stop in the production of sex hormones marking the end of fertility. Which does not mean that nothing is happening …
"In men, there is a gradual drop in testosterone (sex hormone mainly secreted by the testes, Editor's note). In some, it will be more marked and be accompanied by symptoms. But rather than andropause, we prefer to talk about age-related androgen deficiency or testosterone deficiency ", explains the Dr Antoine Faix, urological surgeon in Montpellier and co-author of the recommendations of the French Association of Urology (AFU) on testosterone deficiency.
Read alsoHow to fight andropause
Testosterone deficiency is not systematic: some will maintain a relatively high level of testosterone throughout their life, while a few will suffer from
This article is for subscribers only. You have 80% left to discover.
Pushing back the limits of science is also freedom.
Continue reading your article for € 1 the first month
Already subscribed? Log in
.