Agnès Bourdon-Busin: "Sometimes, it is just by listening to the patient that better care is possible"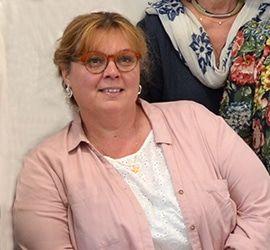 MAINTENANCE – The administrator of France Assos Santé for APF France Handicap, deciphers the problems faced by the disabled.
Agnès Bourdon-Busin is the administrator of France Assos Santé for the APF France Handicap, member of the Council for user engagement at the Haute Autorité de santé.
LE FIGARO. – What are the main obstacles to access to care for people with disabilities?
Agnès BOURDON-BUSIN. – First of all, we are always very late in terms of the accessibility of caregivers' offices, especially in old buildings where work has not been started to bring the buildings up to standard. The various laws and decrees passed since the 2005 law on equal opportunities, participation and citizenship of people with disabilities have largely contributed to this delay. Many exceptions are possible and the owners of the premises – professionals are often tenants – refuse or delay the work. Access to the building is not the only obstacle: the cabinet furniture is rarely adequate for a good reception. In gynecology, for example,
.