Ahoi Ashtami 2020: What is the importance of Ahoi Ashtami? What to do, what not to do on this fast?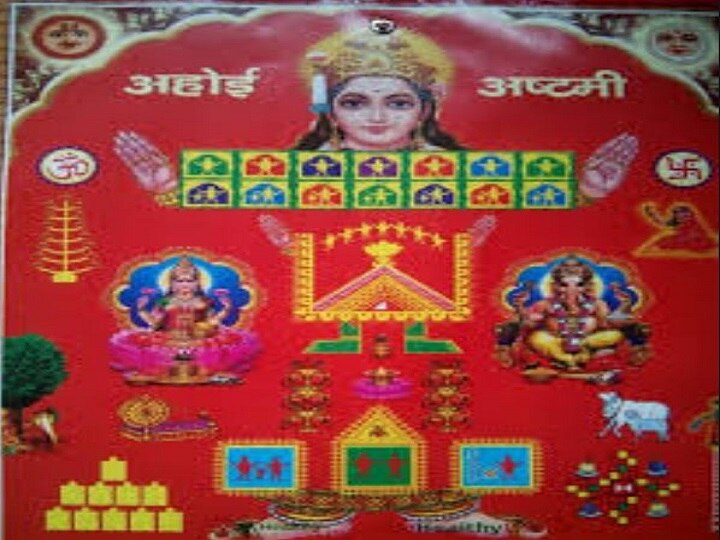 The fast of Ahoi Ashtami falls on the Ashtami of Krishna Paksha of Kartik month. This festival comes exactly one week before Deepawali. This year Ahoi Ashtami is on 8 November, Sunday. Ashtami Tithi will be on this day from sunrise to 1:36 at night. On Ashtami Tithi, Moonrise will be at 11:39 in the night.
Ahoi Ashtami is also called Kalashtami. On this day, lakhs of devotees reach the Radha Kund of Mathura to bathe. The fasting of Ahoi Ashtami is observed four days after Chauth and a week before Diwali. In this fast, Goddess Parvati is worshiped and in the evening the fast can be opened after giving water after seeing the stars. In the night, after offering the stars arghya, after consuming the long life of the child and wishing a happy life, he takes food.
How to fast Ahoi Ashtami
Bring the literature of the story of Ahoi Ashtami and also bring the calendar of Ahoi Ashtami. Also make panchamrit. Children, arrange for the mother's food today and make things of choice for the mother. After the pooja is completed, feed the mother with food. Earlier it was believed that this fast is kept for the good of the son, but now the time has changed. In the worship of Ahoi Ashtami, do tilak of both son and daughter and it is not right to wish only the future of the son.
Importance of Ahoi Ashtami
Ahoi Ashtami is very important fast. A fast is observed for the benefit of children. The fast of Ahoi Ashtami is also very harsh. Lucky people get the happiness of children. God wants each one to do something special. Man asks God for help in dealing with problems. Sometimes the happiness of children is not available. The festival of Ahoi Ashtami is special for children. If the children do not care, then take measures.
Take care of these things
On the day of Ahoi Ashtami, worship Ganesha before Ahoi Mata
Ahoi worships stars on Ashtami. Break your fast only after the stars are out.
While listening to the fast story on Ahoi Ashtami, keep 7 types of grains in your hand. After the puja, feed this grain to a cow.
On the day of Ahoi Ashtami, keep the children near you while worshiping and after offering the food to Ahoi Mata, they should definitely offer Prasad to their children.
read this also-
Diwali 2020 Date: This year is the right date for hell chaturdashi and diwali, no confuse
Vastu Tips for Diwali: If you want happiness, then this time worship Diwali according to Vastu
.