Aishwarya did normal delivery during Aaradhya's time, did not take painkiller even when she was in pain, Amitabh had revealed
Bollywood megastar Amitabh Bachchan has a very good bonding with his daughter-in-law Aishwarya Rai Bachchan. Amitabh Bachchan is often seen praising Aishwarya Rai Bachchan or you can say that he never leaves any opportunity to praise her. Amitabh Bachchan spoke to the media after the birth of his granddaughter Aaradhya Bachchan. During this, he talked about the delivery of Aishwarya Rai Bachchan.
Amitabh Bachchan had revealed how they were all in the hospital on the night of 14th and Aishwarya Rai Bachchan gave birth to Aaradhya Bachchan on the morning of 16th. Amitabh Bachchan said that Aishwarya Rai Bachchan opted for normal delivery, although nowadays people opt for C-section and other things. She also said that she was in labor pain for about 2-3 hours for a long time. However, she insisted that she wanted a normal delivery. Amitabh Bachchan reveals Aishwarya Rai Bachchan did not even use any pain killer.


Let us tell you that Abhishek Bachchan and Aishwarya Rai Bachchan got married on April 20, 2007. On the other hand, Abhishek Bachchan and Aishwarya Rai Bachchan's daughter Aaradhya Bachchan was born on November 16, 2011, after four years of marriage.
On the work front, Amitabh Bachchan has many interesting films in his lineup. He will be seen in 'Brahmastra', 'Jhund', 'Goodbye', 'The Eastern'. Apart from this, Amitabh Bachchan will be seen working with Prabhas in director Nag Ashwin's next untitled film. At the same time, Aishwarya Rai Bachchan will be seen in director Mani Ratnam's film 'Ponniyin Selvan'.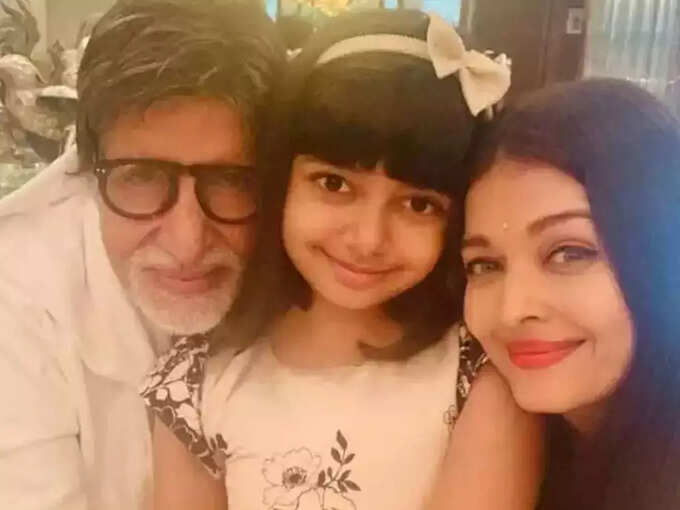 Amitabh with granddaughter Aaradhya and daughter-in-law Aishwarya
.