Already overheating, the resuscitation services of Île-de-France are preparing to suffer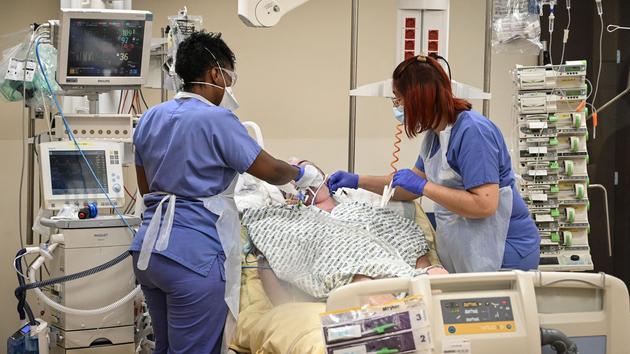 Containment is extended on weekends in Dunkirk, but is still not planned for the Paris region.
While confinement on weekends is extended until March 28 in Dunkirk, that of Île-de-France "Is not relevant", assured Tuesday the Director General of Health, Jérôme Salomon on RTL. However, indicators are deteriorating and hospitals are under "Very high tension": 1,032 Covid patients were in critical care Tuesday in Île-de-France where the occupancy rate of intensive care beds is close to 90%, or 30% more than three weeks ago. In the sheaves, we are approaching the peak of the second wave (1136 patients in mid-November), while the hospitalization curve does not climb as clearly, for a reason that doctors are struggling to explain.
Read also :Covid-19: tense situation in Île-de-France
Once again, we have to push the walls of the intensive care unit. The regional health agency gave "The order closes" deprogram 40% of the least urgent medical and surgical activities, "case by case". The objective: to increase the capacities now set at 1,577 critical care beds,
This article is for subscribers only. You have 73% left to discover.
Subscribe: 1 € the first month
Can be canceled at any time
Already subscribed? Log in
.