Amazonia: how the morpho butterfly adapted to survive in the canopy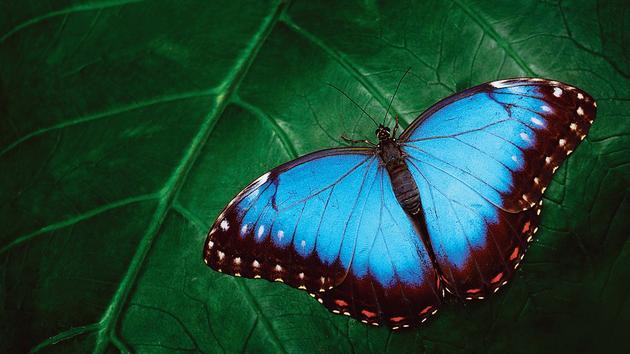 STORY – This species has changed its behavior and the shape of its wings to populate new habitats.
Known for their blue color with iridescent reflections, Amazonian morph butterflies can measure up to 20 cm in wingspan. While some fly in the dense undergrowth of the tropical forest, others have long populated the canopy, sometimes flying tens of meters high.
"Often, we only see their shadow, like birds», Notes Vincent Debat, lecturer at the National Museum of Natural History. But how have they adapted to this vertical stratification of habitat over the millennia?
Much better efficiency
Scientists from the Institute of Systematics, Evolution, Biodiversity (joint laboratory of CNRS, the National Museum of Natural History, CNRS, Sorbonne University, the Practical School of Advanced Studies and the University of the West Indies) have sought to understand the evolution of flight and wing morphology in these famous Lepidoptera.
Read alsoAmazonia: report in the heart of the devastated forest
Their study, recently published in the journal Science, took them to the town of Tarapoto,
.