An ancient fresco regains its splendor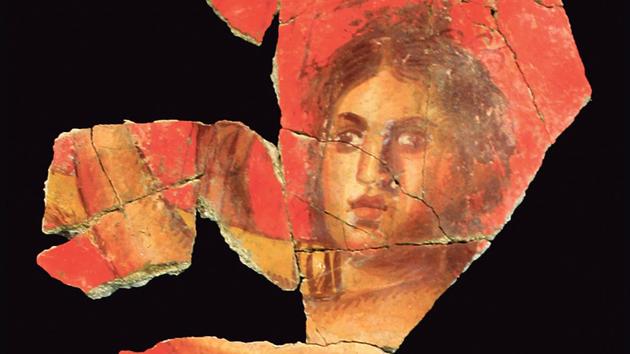 STORY – Sumptuous Roman paintings unearthed in Arles in 2015 are being reconstructed, piece by piece, by archaeologists.
Arles
His gaze, marked by a strong diverging strabismus, is a little confusing. Hidden under mounds of earth for 2000 years, this harpist has nevertheless lost none of its brilliance. His right eye stares at us, while the left seems lost in dreams. "One eye looks at its audience and the other the instrument that time has somewhat erased", explains Julien Boislève, from the National Institute for Preventive Archaeological Research, who is working on the meticulous reconstruction of this ancient fresco.
Since September 6, he has been supervising a small team of archaeologists, relocated to a castle in the Camargue, whose mission is to reconstruct a giant puzzle made up of thousands of fragments of painted plaster distributed in 800 cases. "Each case corresponds approximately to a working day, specifies the archaeologist. We hope that in 2026 the harpist and the rest of her troop can be exhibited at the Arles museum. " On site, the location is already reserved. Old toilets (condemned
This article is for subscribers only. You have 83% left to discover.
Pushing back the limits of science is also freedom.
Continue reading your article for € 1 the first month
Already subscribed? Log in
.