Ananya Pandey will be questioned again on Monday, Aryan shared the drug peddler's number on the chat
While the NCB's interrogation of Ananya Pandey in the cruise drugs case ended after 4 hours on the second day on Friday, she has been called again on Monday. After Aryan Khan, now Ananya Pandey (Ananya Panday Grilled Day 2) has come under the eyes of Narcotics Control Bureau. Ananya Pandey is mentioned in the drug chats received by NCB from Aryan Khan's phone. This is the reason that till now Ananya has been questioned for a total of 6 and a half hours. At present, the main objective of the NCB is to collect evidence in the Aryan Khan case. From what has come to the fore in the interrogation of two and a half hours on Thursday and four hours on Friday, it seems that Ananya Pandey may also be in trouble. According to reports, Aryan and Ananya have not only talked about drugs thrice, but the number of the drug peddler has also been shared.

'nervous' ananya pandey arrived three hours late
On Friday, Ananya Pandey was to reach the NCB office at 11 am. But she reached the exchange building with father Chunky Pandey at around 2:20 pm. NCB had seized two phones and a laptop of Ananya Pandey on Thursday itself. On the second day too, Ananya was questioned by the Zonal Director of ANNSB, Sameer Wankhede himself, while the actress's phone and laptop are also being searched. When Ananya reached the NCB office on Friday, she was as nervous and nervous as on Thursday. While NCB officials made Chunky Pandey sit outside the office after entering the register, Ananya was taken directly to Sameer Wankhede's cabin. The interrogation of Ananya started in the presence of female officers there. Ananya also appeared a bit confused while answering the questions. Not only this, in response to many questions, Ananya directly said that she does not remember anything properly.
Aryan-Ananya talk about drugs thrice
According to the report of 'Aaj Tak', Aryan and Ananya had a conversation about drugs on three different dates between the year 2018-2019. Aryan and Ananya have a conversation about 'weed' and maruana i.e. 'ganja' in the name of drugs. In this sequence, Ananya also told Aryan at one place that he has tried Ganja once and wants to do it again. On this, Aryan has also sent the number of a drug peddler to Ananya.
Drugs Chat: Aryan asked Ananya – is there a jugaad of ganja? The actress said – I can arrange
Said on chat – I tried ganja, told NCB – never took drugs
According to NCB sources, in a chat with Aryan, Ananya Pandey says that she has tried Ganja before and she wants to do it again. On this, Aryan also gave him the number of a drug peddler. However, when Sameer Wankhede asked her if she knew any peddler, Ananya refused. Ananya told NCB that what she said in the chat is a joke. According to Ananya, she never took drugs. The conversation she has with Aryan is also about cigarettes. Ananya said that she must have smoked a cigarette.

Shahrukh Khan is the 'debtor' of Chunky Pandey, the relationship of both is more than Salman
Aryan asked – is there a jugaad of ganja?
In another chat, Aryan Khan and Ananya Pandey are talking about weed and ganja. It is said that in this chat, Aryan asks his friend Ananya that 'Ganja ka jugaad' can happen? Ananya writes in response that she can 'arrange'. However, after that there is no talk in the chat about whether she has been able to arrange it or not.

After Ananya Panday, Shanaya Kapoor on NCB's radar now? Can send summons for inquiry soon!
NCB trying to gather evidence against Aryan
NSB has a long list of questions for Ananya. All NCB questions are around Aryan Khan, drug peddlers and drug abuse. The first attempt of the NCB is to collect some such evidence through the interrogation of Ananya, which shows that Aryan Khan was in contact with the drug peddlers. NCB has accused Aryan Khan of being involved in international drug smuggling. From Aryan's phone, NCB has got conversations about drugs with many foreign nationals. The agency claims that it also mentions the purchase of drugs in commercial quantities.

Aryan Khan Drugs Case: NCB showed chat to actress Ananya Pandey, asked- Did Aryan take drugs
Drugs peddlers on the second day, questions regarding money transactions
This is the reason why Ananya Pandey was questioned on Thursday about her friendship with Aryan Khan, drug chat and drug consumption, while on the second day she was asked where did the drugs come from, who gave the money, how did they meet the peddlers. , Did Aryan pay for the drugs, how was the money transaction done for the purchase of drugs… these and many such questions have been asked to Ananya the other day. However, no disclosure has been made about what Ananya answered these questions. But it is certain that if Ananya accepts anything like this in the conversation, then it can increase Aryan Khan's problems. Especially when Aryan's bail plea is to be heard in the High Court on October 26.
Sameer Wankhede has asked Ananya Pandey these questions in two days:

Who is the supplier of the drugs that are being talked about in the chat?
– Have you had direct contact with a peddler?
Whenever I bought the drugs, what was the quantity?
– Have you ever taken drugs with Aryan?
– How was the drug peddler paid?
Where did you meet your supplier? How did the drugs reach you?
– Who are the friends or suppliers who helped in buying the drugs?
– How long have you known Aryan Khan?
– Have you ever seen Aryan taking drugs?
From whom did Aryan Khan buy drugs?
What kind of drugs did Aryan use?
– Were drugs taken in Aryan's parties?
– Do you remember the date you took the drugs?
– Do you know that taking drugs is illegal, a legal crime?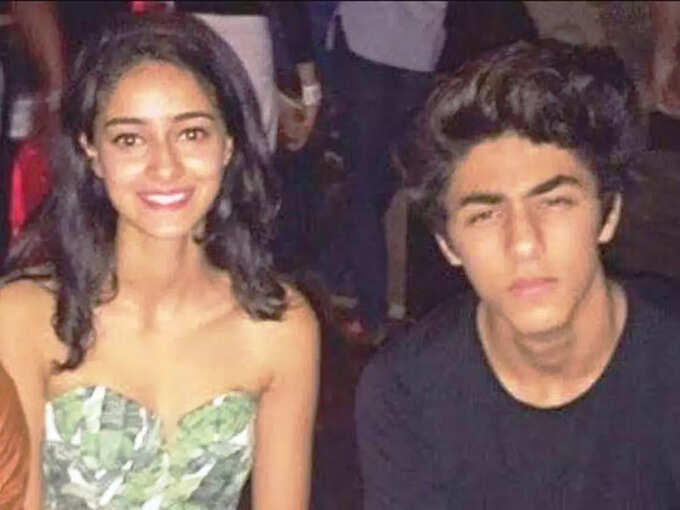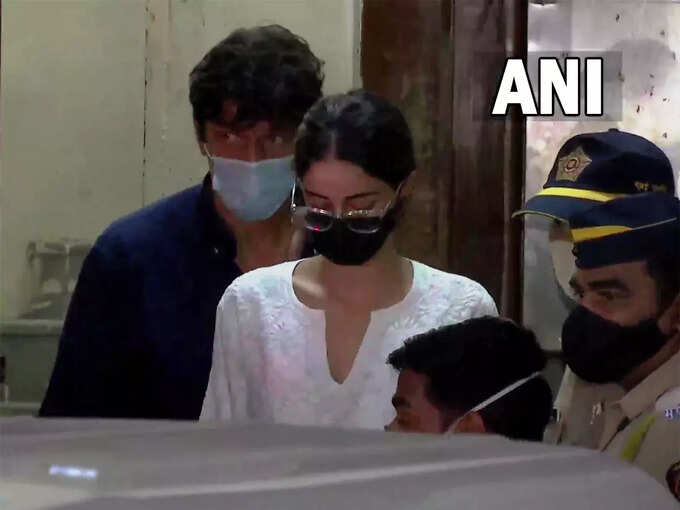 NCB to Question Ananya Panday again on Monday, Actress Denies Consuming Drugs but Whatsapp Chats Shows Aryan Khan Shared Drug Peddlers Number
.