Antarctica: the schooner Tara goes in pursuit of the iceberg Ibeji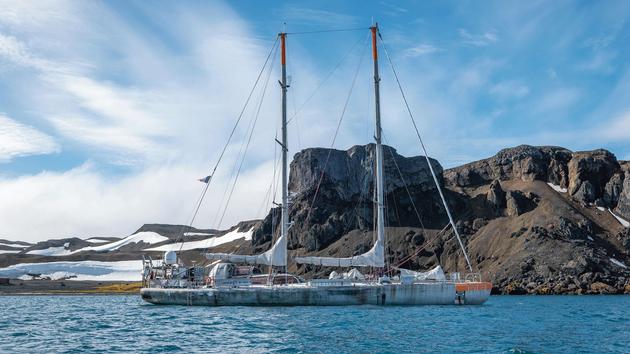 REPORT – The scientific sailboat sets sail for the Weddell Sea, in Antarctica. First objective: to study as closely as possible an iceberg 5 km in diameter.
Special Envoy on Tara
Its two masts rise suddenly, around a rocky outcrop bristling with the flat sea that borders King George Island. Tara awaits its new crew. Anchoring near a small cliff from which we can see the domes of the Orthodox Church of the Russian scientific base, the famous schooner oscillates slowly in calm waters on which float a few pieces of ice and a Zodiac launched at high speed: six scientists come to take over from the previous team for this episode which marks the return of Tara in Antarctica, ten years after its last visit to the region. After several days of gray weather and rain, the blue of the sky gradually tears through the cloud cover to let in rays of sunshine illuminating the colonies of gentoo penguins clustered on the rocky beaches of the island. The calm before the big departure: the scientific sailboat is about to make an important segment (a "leg", in the local jargon)…
.