Anti-Covid vaccines: 20 million first-time injections in two months, a tenable target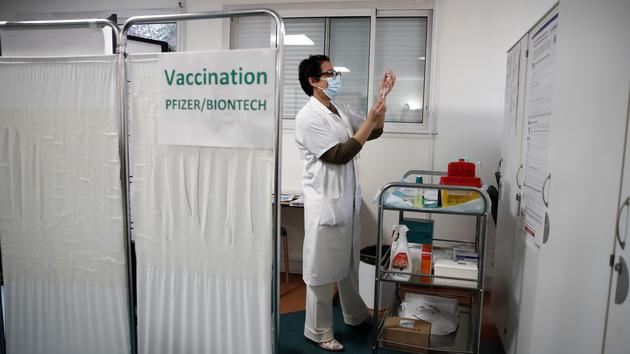 DECRYPTION – To reach this figure, the vaccination rate for these first two months should be multiplied by 5.
Thursday evening, Prime Minister Jean Castex promised that by mid-May, 20 million French people will have been vaccinated. Can this bet be held within two and a half months, knowing that in the same time interval, since December 27, France has only managed to give a first dose to 3.2 million people? To achieve Jean Castex's goal, the pace of these first two months would have to be multiplied by 5. The acceleration requested is certainly strong, but it should be remembered that the French campaign has so far been limited by the pace of deliveries, which is accelerating sharply. We will thus go from 2.7 million doses at the end of January to 32 million doses (cumulative) at the end of April. It remains to be seen whether the rate of injections will be able to follow.
Read also :Anti-Covid vaccination: ways to go faster
At the current rate of 73,000 first doses injected each day on average, it would take almost eight months to reach the objective set by the Prime Minister, ie towards the end of November… A table corner calculation shows that it will be necessary to go up
This article is for subscribers only. You have 66% left to discover.
Subscribe: 1 € the first month
Can be canceled at any time
Already subscribed? Log in
.