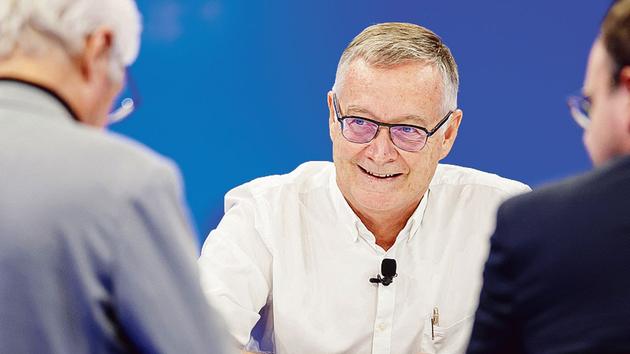 Antoine Flahault: "Closing schools for two weeks can have a very big impact"
INTERVIEW – The director of the Institute of Global Health believes that the lack of measures taken for schools is "an undeniable hole in the rack".
Antoine Flahault is professor of public health at the University of Geneva and director of the Institute for Global Health. He discusses the role of schools and children in the epidemic.
LE FIGARO: Are schools amplifying the epidemic?
Antoine FLAHAULT. – The role of schools in the spread of the virus is important. You just have to look at the French data to realize this. Most places of contagion like bars and restaurants have been closed for several months, but the epidemic continues to grow at an exponential rate. Of course, there is still great progress to be made on teleworking and on company restaurants, but a significant part of these contagions are linked to schools. Children infect each other and then infect their families.
Read also :Covid-19 measures: hardening expected at school
Can we control the epidemic by leaving schools open?
The debate has polarized in France around this question. In large part because we wanted to deny the role of schools in the epidemic. Less
This article is for subscribers only. You have 79% left to discover.
Subscribe: 1 € the first month
Cancellable at any time
Already subscribed? Log in
.