Anupama Update, 28 January: Samar-Nandini reconciliation, Vanraj's anger erupts on Kavya-Anupama
The episode of 'Anupama' (Anupama Written Update) begins with Vanraj. Vanraj is leaving the office when he meets Kavya and Anupama. He tells both in his heart that soon he will get Malavika to do whatever he wants. After that he leaves for home. Kavya tells Anupama that she had joined this office to be with Vanraj. To this Anupama says that she is not the baby sitter of both of them. She is only helping him because he needs it. Kavya asks him to leave the house again. Anupama then tells that she has to meet Hasmukh and Leela, so she will move in together. Here Samar and Nandini get patched. They both hug each other and promise never to fight.
Anupama meets Anuj outside the office. Here he asks where is she going. Anu tells that she is going to Shah House. He gets shocked hearing this and asks her arrival time. On this she tells that she will come back in an hour. To this Anuj says that he will go to drop her and after half an hour will come to pick her up. But Anu refuses and takes the car keys and goes with Kavya. During this, she tells Kavya to focus on her present and not on the past.

After that both reach home. Here Vanraj is sitting on the chair. He shouts at both of them and says that both of them are running his life. He further tells that he is suffocating because of these two. On this Anu asks him to remember the time when he used to do this to her. Vanraj also shouts at Kavya, but Anu supports her too.
TV TRP Report: 'Anupama' won, 'Yeh Rishta Kya Kehlata Hai' and 'Tamarind' also gave a tremendous competition

Anupama Update, January 27: Anuj rejected Vanraj's proposal, Malvika said – Joru's slave

Spoiler Alert: Vanraj plans to humiliate Anupama, new 'Aditya' entry in 'Tamarind'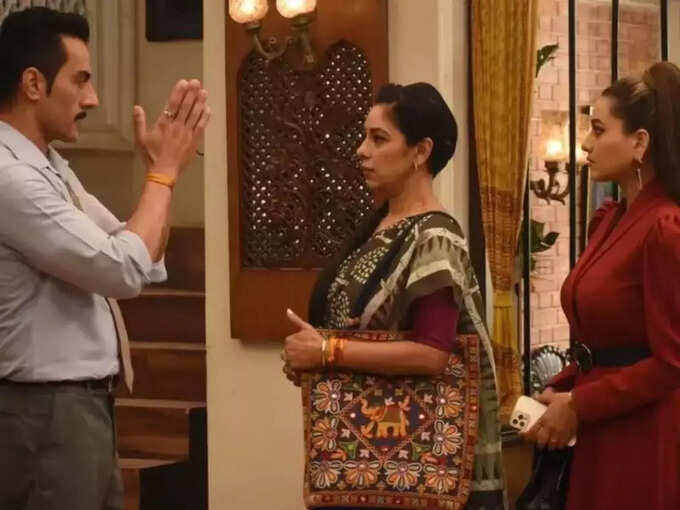 ,