Appeal not to help companies in competition! Know why fast food chain Burger King promoted its rival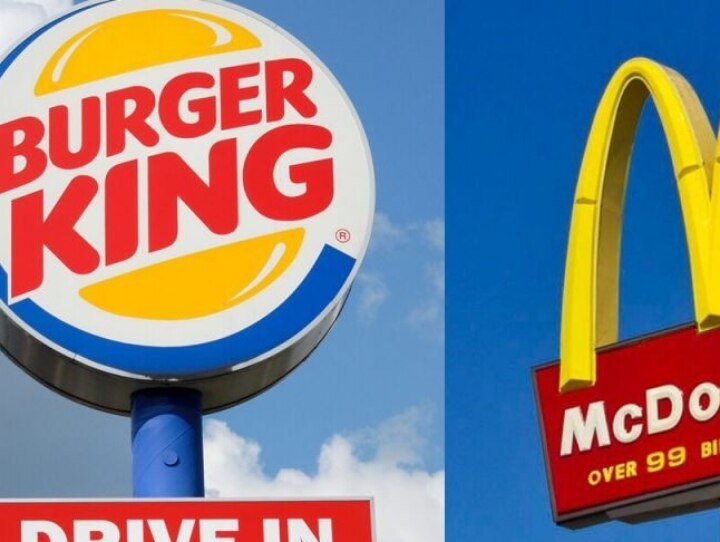 Fast food chain Burger King on Monday asked its customers in London to order from McDonald's along with its rivals. The post shared by the official social media handle caught the attention of the people. The social media user had never thought that the message of the appeal of the fast food chain to promote its rival will be seen.
Why did Burger King appeal to help the opponent?
The second major lockdown of a month has been implemented to control the corona virus epidemic. Under the new restrictions, restaurants and bars have been forced to stop serving food services by the beginning of December. The statement mentioned that its support is for both local businesses fast food and non fast food. So if you want to help, then continue to enjoy delicious dishes through home delivery, take away or drive through.
Burger King, the British arm of the global company, captioned the post, writing, "We know, we never thought we'd have to say that." The title of the appeal was 'Order from McDonald's'.
We know, we never thought we'd be saying this either. pic.twitter.com/cVRMSLSDq6

– Burger King (@BurgerKingUK) November 2, 2020
Fast food chain adopted moderate attitude in lockdown
Burger King's liberal attitude is being shared in large numbers on social media. His posts are getting likes on Twitter and Facebook as well.
We know @ChesterBe once worked at @BurgerKing so it's obvious, they are good at heart. We are proud of you. https://t.co/bv9rnnI2Oo

– Awaara (@aesthticbennoda) November 3, 2020
Meanwhile, the voice of help from local and independent restaurant owners and businessmen is also getting higher than the global chain companies on social media.
Nooo order from your local store that is plowing their profits back into other local businesses

These multinationals will be busy no matter what … your local food joint operates week to week they need us now .. https://t.co/V47pSMbaOn

– Aaron O'Chalmers (@AaronCGShore) November 2, 2020
.