Apply home made curd hair mask to prevent hair fall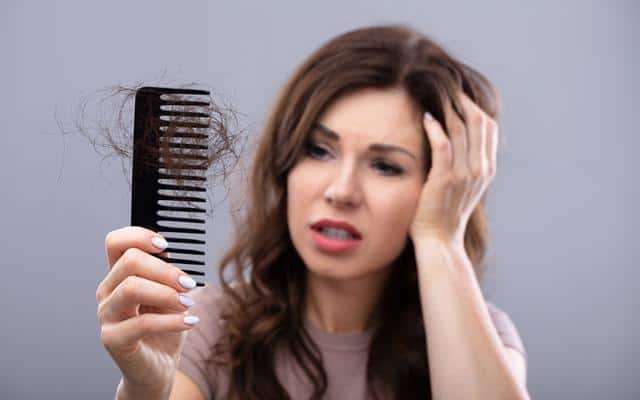 With the arrival of the rainy season, everyone is troubled by the problem of hair fall. The person you talk to is asking for ways to stop hair fall. During the rainy season, the problem of hair fall increases due to stickiness and sweating in the hair. Apart from this, the effect of today's lifestyle and pollution is also affecting the hair. Nowadays, at a very young age, people's hair starts turning white or they are troubled by dandruff. The major reason behind this is the use of more chemicals and also the change in food habits. In such a situation, you can adopt some home remedies to overcome the problems related to hair. Today we are telling you about a hair pack made from curd. By applying this, the problem of hair fall and graying will reduce a lot. Dandruff also ends by applying curd pack on the hair. Know how to make hair mask with curd.
Why curd is beneficial for hair
Yogurt contains a lot of protein which is beneficial for hair. Antibacterial properties are found in curd, which eliminates the infections in the head. The lactic acid found in curd moisturizes the hair, which eliminates dryness and dryness of the hair. Applying curd mask makes hair strong.
1- Make a mask with curd, multani mitti and triphala
This hair mask will work to get rid of the problem of hair fall. If you apply this pack even once a week, it will stop hair fall. To make this, you have to mix a bowl of curd, 4 spoons Triphala powder, 4 spoons of multani mitti and juice of half a lemon. Keep this mixture overnight. Apply this paste on the roots of the hair in the morning. After about 1 hour wash the hair with plain water.
2- Make a mask with curd and egg
Applying egg mixed with curd makes hair soft and shiny. Egg white acts as a natural conditioner. For this, mix the white part of 2 eggs in 2 spoons of curd. Apply this pack on the hair for half an hour. Wash it off with water or shampoo when it dries. Mixing with curd reduces the smell of eggs
3- Hairmask of curd, henna and curry leaves
This is another effective hair mask for hair loss, for this you make a paste by mixing 2 teaspoons of henna, 2 teaspoons of curry leaf powder and 3 teaspoons of curd in it. Apply it on the hair and leave it for about 45 minutes. Now wash it with water. This will reduce your hair fall.
4- Hairmask of curd, fenugreek and amla
To bring shine to the hair, make a paste by mixing half a cup of curd, 2 teaspoons of amla powder and 1 teaspoon of fenugreek powder. Now apply it on wet hair. Wash the head after 20 minutes with lukewarm water.
5- Make a mask with curd, aloe vera and egg
Yogurt, egg and aloe vera are all very beneficial for hair. If you apply this mask 2-3 times a week then all your hair problems will end. To make a mask, mix 2 teaspoons of aloe vera gel and 2 eggs in 250 grams of curd. Now whisk it well. Apply this paste on the roots of your hair and massage it with light hands. When it dries, wash it thoroughly with normal water. If you want, you can also wash your hair with a mild shampoo.
Disclaimer: ABP News does not confirm the methods, methods and claims mentioned in this article. Take these only as suggestions. Before following any such treatment/medication/diet, please consult a doctor.
Also read: Are You At Risk Of Heart Attack? Learn how you can protect
Check out below Health Tools-
Calculate Your Body Mass Index ( BMI )
Calculate The Age Through Age Calculator
.