Are you also going for hair smoothing or rebonding? Be sure to know these things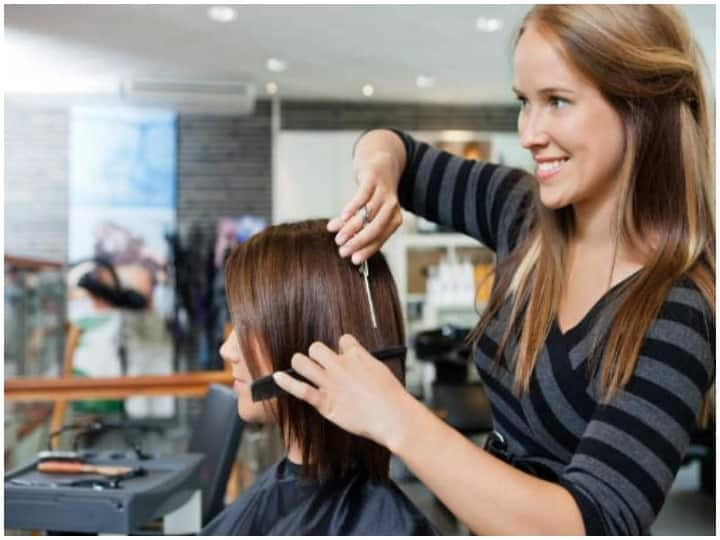 Women whose hair is curly or wavy. She always likes to give a new look by straightening her hair with a straightener. But for women who love straight hair, it becomes a hassle to use straightener again and again. Adopting this method not only wastes a lot of their time. At the same time, their hair also gets damaged, women who want their hair to be straight for a long time, so either they choose the option of rebonding or smoothing. But usually women consider both the hair treatments to be the same. Whereas the reality is that these two treatments are different. They have different effects. There are different side effects. Let us know what is the difference between smoothing and rebonding?
rebondingIf your hair is curly. In this case you can get rebonding done. This is a way of permanent hair fixing, because once the rebonding is done, your hair stays straight for about 1 year. However, it also has a disadvantage. In this process, chemicals go deep inside your hair and break the hair structure, due to which the hair becomes very weak. This whole process takes about 4 to 5 hours. One advantage of hair rebonding is that you can keep your hair straight for a long time. When you get hair rebonding done once, then you get rid of curly or frizzy hair. Along with this, shine also comes in your hair.
HarmHair rebonding is not suitable for hair care type. If you have thin or weak hair, then you may have to deal with the problem of hair loss. Hair rebonding makes your hair weak. Along with this, touchups are also needed frequently to maintain your look. It may take you a lot of time and at the same time also cost more money.
smoothing-Hair smoothing is a light version which helps in straightening the hair. This treatment is considered very good for these women who already have straight hair. By getting smoothened, your hair becomes even more smooth and silky. While straightening and rebonding can give you a street look. Due to this, many types of chemicals are used in the whole process, but they do not harm the hair. Its effect lasts for at least four to 8 months.
Harm-Hair smoothing results do not last very long. You need to get it done again between 4 to 8 months. Formaldehyde chemicals are also used in this and if it is done incorrectly then it can cause irritation in the eyes and the upper layer of the skin.
read this also-
High blood pressure patients should not do this exercise, it can worsen health
Getting nervous before marriage? So follow these methods
Disclaimer: Method described in this article, Methods and claims are not confirmed by ABP News. Take these only as suggestions. Before following any such treatment/medication/diet, consult a doctor.
Check out below Health Tools-
Calculate Your Body Mass Index ( BMI )
Calculate The Age Through Age Calculator
,