As of January 1, homeopathy will no longer be reimbursed by Social Security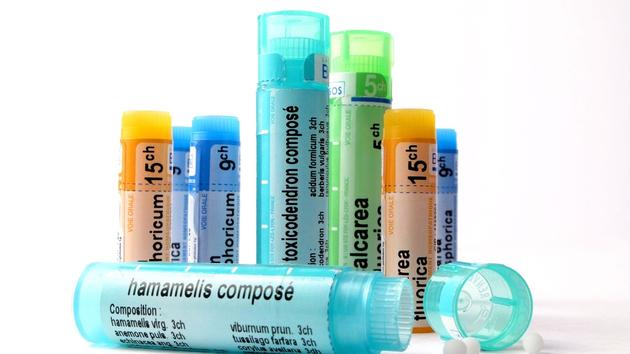 Mutuals half-heartedly wonder about a support to which they will no longer be obliged.
They had been covered since the creation of Social Security, without having, unlike other drugs, to convince the High Authority of Health of their effectiveness. This 1er January 2021 therefore marks the end of a French quasi-exception: homeopathic medicines will cease to be reimbursed by health insurance. The end of a debate revived in March 2018 by the publication in Le Figaro of a "Appeal of 124 health professionals against alternative medicine".
Read also :Appeal of the 124 against "alternative medicine": first complaints against the signatories
Homeopathy is not prohibited, the authorities insist. It will continue to be sold in pharmacies, with or without a prescription. It retains its drug status, which has nothing to do with the notion of efficacy: the public health code defines drugs as "Any substance or composition presented as having curative or preventive properties". "Common name" products (those sold under their Latin name) remain exempt from obtaining a marketing authorization from the National Medicines Safety Agency (Ansm) as long as they are administrable. orally or externally, do not claim a therapeutic indication and that their degree of dilution guarantees their safety. They go through a simplified registration procedure, according to a European directive of 1992 which considers that for homeopathy "Proof of therapeutic effect is not required".
There remains one question, not yet decided: will supplementary health insurance continue to reimburse these products, when they are no longer obliged to do so? Most kick in touch, claiming "Lack of perspective". Others "Wonder", waiting to see if the prices, which have become free with the release of the reimbursable care basket, will not soar.
Product deemed ineffective
In short, the complementary which, as their name suggests, intervene "in addition" to Social Security and are attached to the relevance of care, are reluctant to reimburse a product deemed ineffective. If this is a drop in the ocean of health spending, the bill still amounts to 250 million euros per year for mutuals, according to Mutuality, and even to 300 million last year because they covered the additional cost linked to the gradual withdrawal of Social Security.
"Within the framework of responsible contracts, there is an envelope of a few tens of euros for comfort, which can be used for homeopathy. But apart from that, most of the supplements have not taken a specific homeopathy option ", indicates Maurice Ronat, president of the National Union of complementary health (Unocam), stressing that the context is not favorable. In fact, the complementary are under pressure: in the sights of the government which ensures that they do not increase their prices too much, they face the increase in health expenditure and will have to pay the "Covid tax" of 1, 5 billion euros decided by the public authorities. Above all, they had to implement last year the "100% health" promised by Emmanuel Macron on optics, dental and, last step in 1er January, on hearing aids… In other words, homeopathy is not their priority.
However, some organizations seeking to differentiate themselves in this very competitive market should partially reimburse it within the framework of so-called "well-being", "self-medication" or "alternative medicine" baskets. "If our customers consider that this helps them, we will be at their side", says Marie Soyer-Content, director of customer experience at Alptis Assurances, who claims to be "Very oriented towards prevention, alternative medicine, essential oils". Alptis will reimburse "50% of homeopathy expenses up to a ceiling depending on the level of the contract subscribed"and is working with Boiron on a third-party payment system to prevent policyholders from advancing costs.
Read also :Homeopathy: Boiron reacts to delisting
Insurance broker Coverlife, which distributes health contracts under the Cocoon brand, will continue to reimburse "Homeopathy prescribed by prescription, up to a ceiling of 50 to 120 euros",indicates its managing director, Jean-Sébastien Nénon,"As is the case for other self-medication such as cough syrup or venotonics". Despite this, policyholders who continue to trust homeopathy will see their remaining costs increase. They will, of course, have to put their hands in their pockets.
Chronology
March 19, 2018
Le Figaro publishes "The appeal of 124 health professionals against alternative medicine". They demand in particular the delisting of homeopathy and the end of its teaching.
May 24, 2018
"Homeopathy could enter into common law and be evaluated. If it is useful, it will remain reimbursed. If it is useless, it will stop being, "said Agnès Buzyn on France Inter.
End of July 2018
The Homeopathic Union (SNMHF) files a complaint with the Order against the authors of the forum who have signed by name. Other complaints had already been filed by other unions against ten signatories.
.