Back pain: why rest is definitely not the solution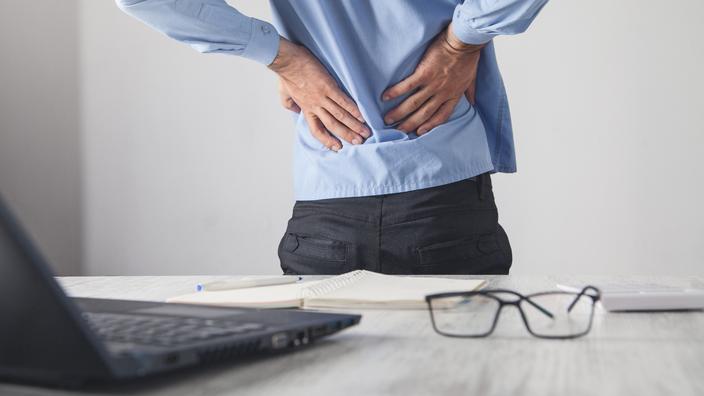 OUR HEALTH ADVICE – Complete rest has long been the watchword in case of low back pain. But we now know that there is a way to limit pain and recurrences.
For a long time, people with low back pain – people who have back pain – were told that they had to take rest and avoid moving as much as possible. The presumed interest was not to "damage" his back further and to speed up remission. "Until the late 1980s, the absolute consensus for low back pain was strict bed rest."recalls Sylvain Peterlongo, physiotherapist in Poitiers and member of the French Society of Physiotherapy.
A priori, nothing is more intuitive than putting your body to rest when it shows signs of weakness. But in 1986, a study published in the New England Journal of Medicine came to sweep away what was then considered an absolute certainty. "This research protocol aimed to determine the optimal length of bed rest for patients with back pain. This is where scientists discovered that a long rest brought nothing, contrary to what was thought at the time"says Sylvain Peterlongo.
.