Bappi Lahiri's prayer meet will be held on this day, the family said – please join us to share our sorrows
Veteran singer Bappi Lahiri, who is called the 'Disco King' of Bollywood, said goodbye to this world on 15 February. He died at the age of 69 due to Obstructive Sleep Apnea. This news shocked everyone. There was mourning in the film industry. Everyone's eyes became moist while bidding him a final farewell. Fans said that even though he is no longer with us, his memories will always be alive in hearts.
Bappi Lahiri's family will soon organize a prayer meeting for him. His family has issued an official invite. It read, 'With deep sorrow and grief, we share with you that our dear Bappi Lahiri passed away on 15th February 2022. A prayer meeting is being organized for them.

Bappi Lahiri spoke to daughter Rema for the last time, broke her breath in her hands: report
Prayer meeting will be held at this place
In this invite, all other details including place and time have been given. It further reads, 'The prayer meeting will be held on Wednesday 23 February 2022. Timings from 5 am to 7 pm. Location: ISKCON- Juhu, Hare Krishna Land, Sri Mukteshwar Devalaya Road, Marg, Sainath Nagar, MHADA Colony, Juhu, Mumbai. Please join us to share our sorrows and pray for the departed Holy Spirit. In grief, the Lahiri family.'

Usha Uthup wept bitterly after hearing the news of Bappi Lahiri's death, said – this void cannot be filled
Known as the 'Disco King'
Bappi Lahiri was born in Jalpaiguri. His parents Aparesh Lahiri and Bansuri Lahiri were also famous singers. Known as the 'Disco King' of India, Bappi Da composed music for many hit songs. He introduced Bollywood to disco and pop songs.
was not well for a month
Bappi Lahiri had corona last year. Since then, his health has never fully recovered. He was admitted to the hospital after his health deteriorated for the last 1 month. A day after discharge, he suffered a heart attack after having dinner at home. The family members immediately brought him to the hospital, but he could not be saved.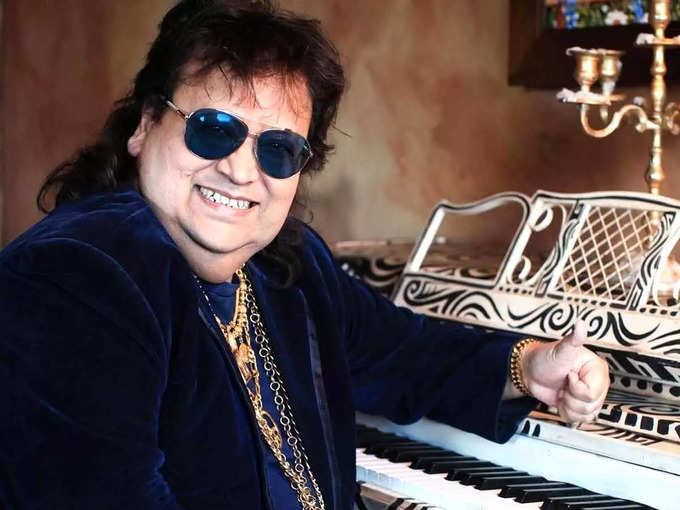 ,