BB15: Consider these 5 things, is Karan Kundra and Tejaswi Prakash really in love with FAKE?
'Bigg Boss 15' has now moved on from a journey of one and a half months. While the contestants of the show became active in fights inside the house from the very second day of the grand premiere, now the show is getting cumbersome somewhere. This is because the audience now already has an idea of ​​who will scream on which issue, who will support whom and who is going to do what in the task. However, there is no doubt that Karan Kundrra, Shamita Shetty, Tejashwi Prakash, Prateek Sahajpal and Nishant Bhatt have emerged as the strongest-5 contestants of the show. But in the meantime something has happened in the show, which is not being embraced by the audience. Karan Kundrra and Tejasswi Prakash have been seen as 'love birds' in the show for the past few weeks. While the fans of both are very happy on social media, there are a large number of viewers who are finding this love story to be fake.
In the history of 'Bigg Boss', 'love birds' are seen almost every season. The love story of Maisha Iyer and Ishaan Sehgal started earlier in this season as well. But now both are out of the house. Prateik Sahajpal and Akasha Singh also developed a friendship, but before the matter went ahead, Akasha walked out of the show. The maths of TRP tells that the love story of 'Bigg Boss' house is always liked by the audience. Be it the pairing of Rakesh-Shamita or Nishant Bhatt and Moose Jattana on OTT. In 'Bigg Boss 14' too, love blossomed between Ejaz Khan and Pavitra Punia as well as Ali Goni and Jasmin Bhasin. But even if this wave of love has arisen between Karan Kundra and Tejashwi Prakash, then its cold air is not reaching the audience somewhere.

Obviously the question is, if so why? And if it isn't, why is this happening? Looking at what happened on the show in the past few weeks, here are 5 reasons why one might find it difficult to digest the love between Karan and Tejashwi!
1. The love story started suddenly

The biggest drawback of Karan Kundrra and Tejashwi Prakash's love story, which is understandable, is that it started suddenly. 'Bigg Boss 15' is live 24 hours on OTT. Every day an episode of the show is telecast. But when the seed of love sprouted in the hearts of Karan and Tejashwi, no one knew about it. Suddenly both of them started appearing together. Suddenly the eyes started filling in the hands and arms. The real problem started here. Every day those watching the show did not understand when the two came so close. In an episode a few days back, Karan and Tejashwi were also seen talking about this in the garden area. Tejashwi tells Karan that she has come here to play independent. It doesn't matter what someone tells them to do. Karan tells her that she will regret it later. It is obvious that such conversations deepen the suspicion of the audience that either of them have planned this 'love story'. Or else the makers have pointed this out all the time.
2. The reaction of both is not organic
Both Karan and Tejashwi are strong personalities. Both are intelligent. While Karan usually looks somber and calm, Tejashwi is funny and playful. Both look good together. Strategy also makes good. But they seem to be together, less love and more friendship. This is because perhaps their words, their feelings do not seem organic. Looking at both, it seems that something is missing somewhere. It was not long when we saw Nishant and Moose together. Also saw Ejaz and Pavitra together. Saw Shahnaz and Siddharth and also Asim-Himanshi. Remember, seeing him on screen, we also felt his love for the audience. When they used to quarrel, we also used to get worried. But in the case of Karan and Tejashwi, this connection is missing.
3. Karan Kundra's distance, Tejashwi's closeness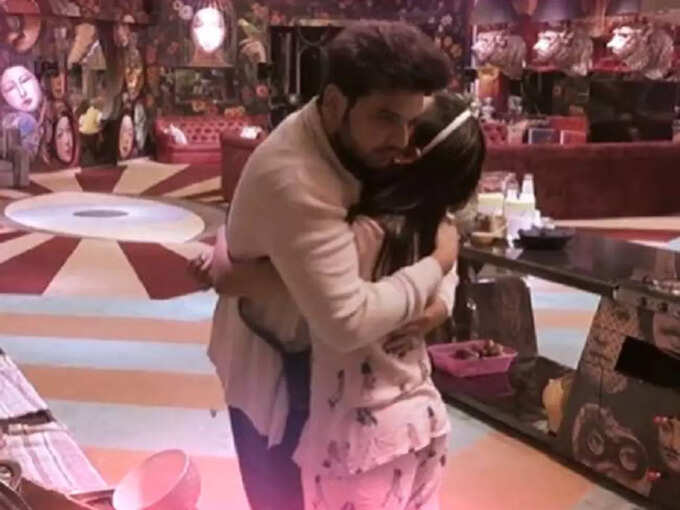 You must have noticed. We are seeing this in almost every episode. Whenever Tejashwi comes near Karan, hugs him, sits holding him, sleeps with his head on his chest, observe Karan's reaction on every such occasion. It's not that he throws Tejashwi away, but whenever it happens, Karan accepts all these things as if he doesn't care about it, or as if he is a little hesitant. Rarely has it happened in the show when both of them have embraced each other by falling in love.
4. Both shy away from expressing love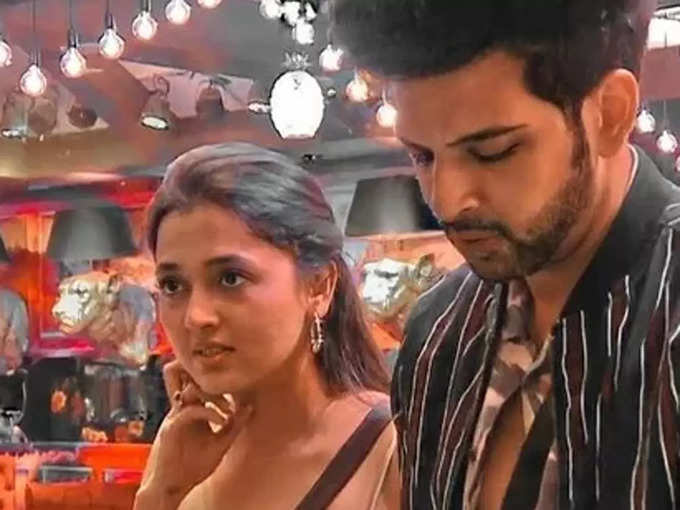 This is the biggest point of the Bigg Boss audience on social media and it is also true in a way. Karan and Tejashwi have been love birds on TV for the past few weeks, but both shy away from expressing love. In the episodes so far, Tejashwi has once described Karan as her 'boyfriend' and once as a 'crush'. Whereas no such expression ever came from Karan Kundrra for Tejashwi. Karan has definitely said this many times once or twice that he 'likes Tejashwi'. Obviously, if both have fallen in love, then it should also be expressed. This gives clarity to the fans. But both neither express it through body language nor by speaking openly. Somewhere you stop yourself. Perhaps it is also because there is a world outside and if such an expression happens inside the house, then it also affects the world outside the show.
5. Struggle to be unanimous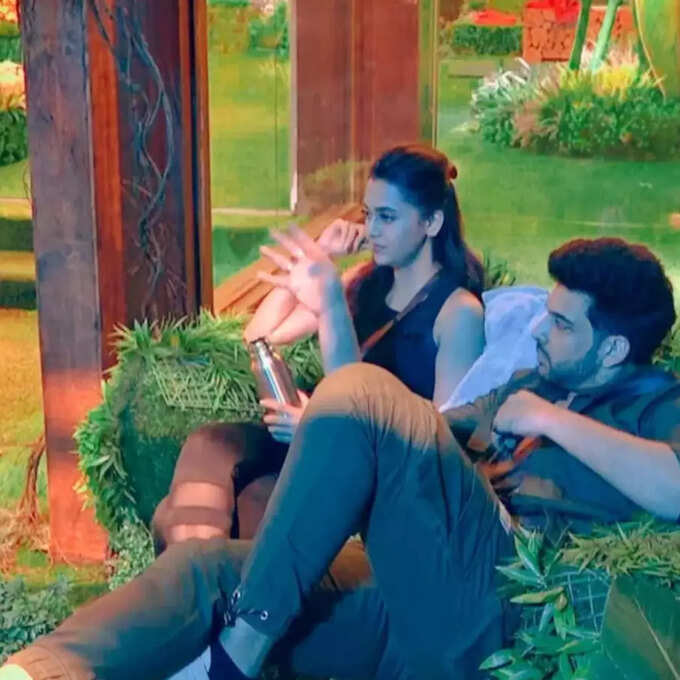 Both Karan and Tejashwi are smart players. Smart means expert in creating strategy. In such a situation, the coming together of two identical contestants makes their game very strong. Both are also adept at manipulating. There is no doubt that this pairing of both will take both of them forward in the game. But notice, almost in every episode, both of them make a promise to each other or are seen reminding that no matter what happens, we have to be in agreement. Don't have different opinions on the same issue. Love is not so complicated. In love, you stand for your partner every moment without speaking, without expressing. Even after losing himself, he makes him win. In the case of Karan and Tejashwi, there is definitely some chemical elasticity.

Tejashwi's friend Shivin Narang's entry in Bigg Boss 15? Will her relationship with Karan break?


'If I could talk to someone, I would not have been in this condition today', Karan Kundrra started crying after remembering the incident of childhood


Dating with Shivin Narang? What did Tejashwi Prakash say?
,