Beauty Tips: These face masks made at home to enhance beauty and achieve natural glow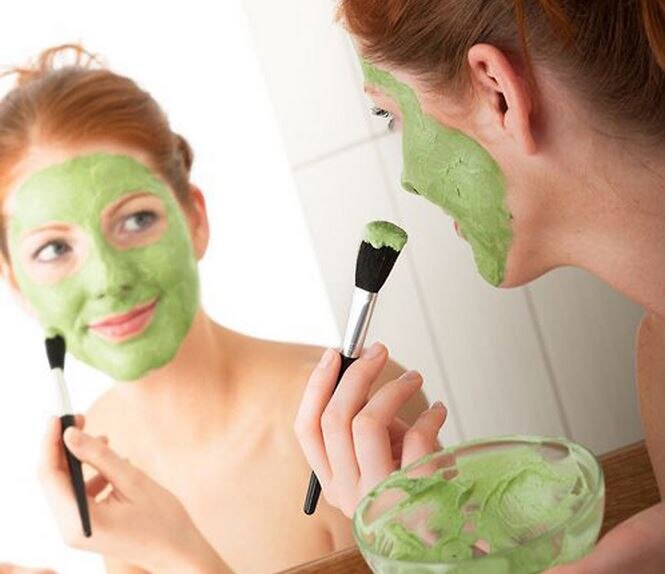 Face masks have been used since ancient times. During that time, women used to apply 'paste' on their skin to enhance their beauty and detox the skin. Even today our grandmother, grandmother or mother advises us to use natural kitchen ingredients to make skin glowing. The face mask not only does deep cleansing of our skin, it also detoxifies, hydrates the skin as well as provides necessary nutrition.
Do apply face mask once a week
Regular use of the right type of face mask relieves swelling, pimples and black heads. Apart from this, the face mask also removes allergies and rashes. When you apply the mask on your face and leave it for at least 10 to 15 minutes, then its active ingredients penetrate through the skin layer and remove facial problems. Face masks must be applied once a week to get glowing and young skin. Today we are going to tell you how to make face mask at home with natural ingredients.
Make face mask at home with natural ingredients
To make face mask at home, you can use any vegetable or fruit apart from the ingredients of the kitchen. Floral water should be used instead of water to make a face mask, because it also has natural oil in addition to healing properties that makes the skin glow.
Face mask for dry skin
Masks made of eggs and oats
To make this mask, 1 tbsp oats powder, 1 egg white, 1 tablespoon almond oil, half a teaspoon carrot oil, 2 teaspoons poppy water, 1 drop essential oil daily
You can prepare face masks at home by mixing them all well. Oats powder has soothing properties which helps in keeping the skin tight. The white part of the egg gives the necessary nutrition to the skin.
Banana and Honey Mask
To make this mask, half ripe banana and half teaspoon honey. Banana and Honey Mask is a very quick face mask. This mask adds glow to the face. To make this mask, mash the half-ripe banana and make a paste by adding honey to it. Apply this paste on your face and neck for 10 minutes and leave. After that wash it with lukewarm water. You will find your skin very soft.
Face mask for oily skin
Neem and Basil Mask
To make this mask you need dried neem leaves powder, half teaspoon basil leaves powder, 1 teaspoon cider vinegar, 1 teaspoon lavender water, 2-3 drops T-tree essential oil and 2-3 drops lavender essential oil
This mask is nothing less than a boon for oily and pimple skin. It is also very beneficial in removing acne scars.
ODetox Mask for Yali Skin
This mask is a boon for those with oily skin. It has anti-bacterial properties that help detox the skin and reduce sebum. In this mask with fennel, you have to take aloe vera gel. This mask helps to remove pimples, as well as reduces sunburn, dark spots.
To make this mask you need 1 teaspoon fennel powder, 1 teaspoon aloe vera gel, half teaspoon milk, half teaspoon lemon juice. Take all these ingredients and mix them together to make a smooth paste and apply it evenly on face and neck. Leave it for 10-12 minutes and then wash it with lukewarm water. This mask helps in reducing sebum and reducing the pores of the skin.
read this also
Air pollution: You can protect innocent children by dissolving poison in their breath
Consumption of jaggery and roasted gram can help prevent heart disease and increase immunity
.