Before getting a finger tattoo, keep these things in mind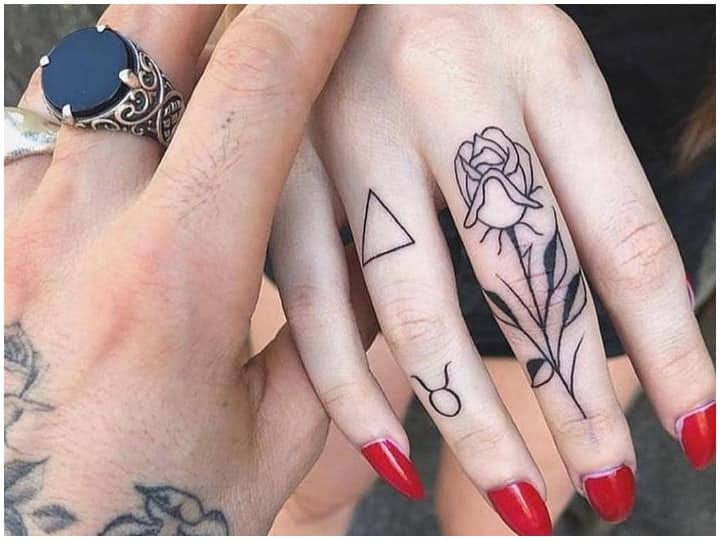 Nowadays most of the people have a lot of craze for making tattoos. People like to get tattoos done in different parts of their body. At the same time, if we talk about finger tattoos, then you should keep in mind that getting tattoos done on every part of the body can be a slightly different experience. If you are getting a tattoo done on your finger then it can prove to be very painful. But even if you still want to get a singer tattoo, then it is very important for you to take care of some things.
Finger tattoos seem very easy to get done, but the reality is something else. Only a little research and the right design can help you get a great finger tattoo. Let us tell you what are the things you need to keep in mind while getting a finger tattoo done.
research is essential Like body tattoo, it is very important for us to do research while getting finger tattoo done. This is a very sensitive area of ​​your body. There should be no mess with you, so you must do research before getting a tattoo. Also, it is also important to have a better idea of ​​how it will look after getting the tattoo done.

Getting a finger tattoo is painful People get tattoos done in different parts of the body, but if you talk about getting tattoos done in the finger then it can be painful for you. Your fingers are more sensitive. In addition, the skin of the fingers is also thinner than most parts of the body. Therefore, there is a possibility that you may have to suffer more pain while getting a tattoo done in the fingers.

Make a simple design Talking about finger tattoos, it is important to have a simple design because while making a body tattoo, you have the option of experimenting with the design because you have many steps to make a tattoo. But when it comes to fingers, the space for this is also very less. Therefore, to make your fingers beautiful, select the design from Simple.

Finger Tattoos Can Be Fed We wash our hands continuously and fingers are used in many activities during the day, due to which the chances of getting fed are also high. In such a situation, to maintain the look of finger tattoo as usual, it becomes necessary for you to get touch ups from time to time. No matter how much you take care of your fingers. But still this tattoo may fade without touch ups. So keep this thing in mind.
read this also
Apply protein mask to make hair shiny, prepare this way at home
Are you also skipping concealer in your makeup routine? Learn Benefits
Disclaimer: The information provided here is based on assumptions and information only. It is important to mention here that ABPLive.com does not endorse any kind of belief, information. Before applying any information or assumption, consult the concerned expert.
Check out below Health Tools-
Calculate Your Body Mass Index ( BMI )
Calculate The Age Through Age Calculator
,