Benjamin Rossi, on the front line and angry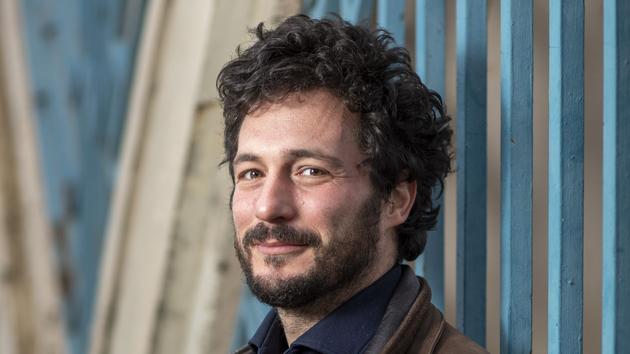 PORTRAIT – Infectious disease doctor in a hospital in Seine-Saint-Denis, he lived the experience of Covid-19 as an ordeal. He tells in a book the lack of means, the exhaustion, the mistrust of some patients and the heartbreaking choices he had to make at the height of the pandemic.
"I'm trying to say what I don't know." Faced with Covid-19, few doctors are able to publicly express their flaws and their doubts. Few are also those who, despite the difficulties, continue to practice in nearby hospitals. Benjamin Rossi, infectious disease specialist at Robert-Ballanger hospital in Aulnay-sous-Bois, is one of them.
In the café where we find him, near the Gare de l'Est, in this month of December, a lit television turns on a loop on the rise of the Omicron variant, and the potential restrictions to come. He is getting ready to go to Nice for a week with his family to take a break. "Unless the white plan is activated in my hospital ", he adds, glancing worriedly at the screen.
Read also"The feeling that you will never see the end": the hospital faced with the challenge of the breaking Omicron
With his curly hair, his friendly gaze and his unbuttoned shirt, the young intern seems to display unfailing optimism. During the first wave of the Covid, he was nevertheless on the front line, with his colleagues, forced to sort out …
.