Bigg Boss 15: Umar Riaz and Ishaan Sehgal clashed in front of Salman, the hot mood of both was shown on the very first day
TV's most popular reality show 'Bigg Boss 15' has got off to a great start. The show's host Salman Khan has got 13 contestants entered one by one. Along with this, these contestants have been sent to a house built on a jungle theme. At the same time, two of the 13 contestants Donal Bisht and Ishaan Sehgal have been sent to the real jungle. Earlier, there was a fight between Ishaan Sehgal and Umar Riaz at the premiere itself.
Salman Khan was given a task for survival kit between Umar Riaz and Ishaan Sehgal, brother of 'Bigg Boss' 13 runner up Asim Riaz, who arrived as a contestant in 'Bigg Boss' house. Both had to show their physical strength in the task. Umar Riaz and Ishaan Sehgal had to be hit in this task. During this, when Umar Riaz attacked Ishaan Sehgal, he got hit on his tooth. But he apologized saying that it was a mistake.


Even after Umar Riaz apologized, Ishaan Sehgal asked him to stay in limits. In this way, there was a lot of debate between the two. After this, Salman Khan asks Donal Bisht present on stage to tell about the task of Umar Riaz and Ishaan Sehgal. Umar Riaz is very impressed by Donal Bisht's words but Donal Bisht does not give him much value. However, Umar Riaz wins the task. In this way he reaches inside the house. At the same time, Donal Bisht and Ishaan Sehgal are actually sent to the jungle.
Let us inform that Salman Khan has got the entry of 13 contestants in 'Bigg Boss 15'. These include Jai Bhanushali, Vishal Kotian, Tejaswi Prakash, Vidhi Pandya, Simba Nagpal, Umar Riaz, Ishaan Sehgal, Donal Bisht, Akasa Singh, Karan Kundra, Afsana Khan, Sahil Shroff and Maisha Iyer.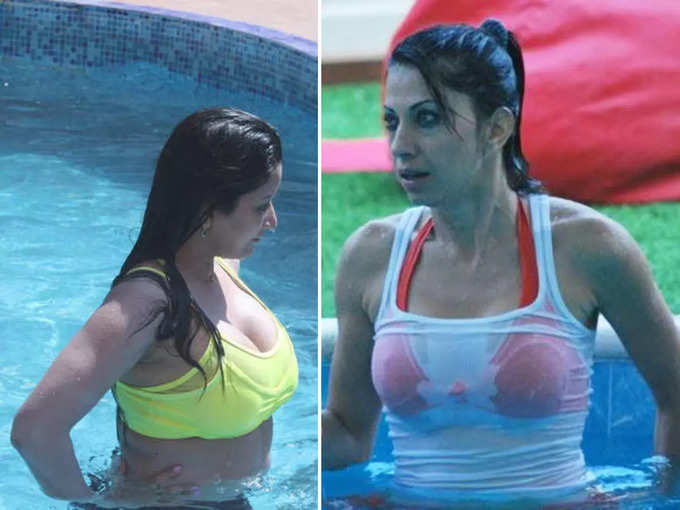 .