Blood Sugar Level: If you want to control blood sugar level, then make these 5 tasks as soon as you wake up in the morning.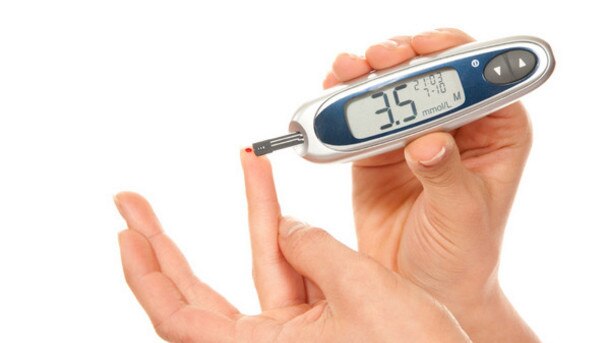 To control the sugar level, it is very important that your lifestyle should be healthy. Apart from taking special care of your diet, patients with diabetes should also follow many other measures. To control blood sugar levels it is important that you pay more attention to your morning routine. High blood sugar level can prove to be very fatal for the body. To control it in time, manage your day-to-day routine. For this, you should do 5 important tasks every morning.
Be sure to drink lukewarm water after getting up
Most people need a cup of tea or coffee as soon as they wake up in the morning, but this habit proves quite harmful for patients with blood sugar. Such patients should make it their habit to drink lukewarm water as soon as they wake up in the morning. By doing this, not only does blood sugar level control, it also boosts metabolism and also keeps it hydrated. Digestion is also good by consuming lukewarm water in the morning.
Investigation is very important
If your blood sugar level remains high then you should make it a habit to check it every day. Doctors also advise diabetic patients to do sugar level check first thing in the morning. Actually, morning is considered to be the best time to check sugar level.
Include healthy things in breakfast
To control blood sugar level it is important that you have a healthy breakfast. Doing this can help control sugar. Along with this, the body also remains healthy. Nutritious foods should be taken in breakfast. Be sure to include fiber-rich food items for breakfast.
Do a morning walk
Patients with blood sugar are advised to walk. Walking daily keeps the body healthy, as well as diabetes. So do wake up after waking up in the morning. Walking also controls weight.
Pay attention to your feet
Patients with blood sugar often complain of swelling or burning in the legs. For this reason, these patients should pay special attention to their feet. If you notice some changes in the feet after waking up in the morning, then a doctor should be contacted immediately. Make it your habit too.
read this also
This fitness routine will not let you be troubled by cold in the winter season
Coronavirus Symptoms: Are Skin Rashes also a Symptom of Corona Virus? Know a lot about it
.