Breast cancer: towards personalized screening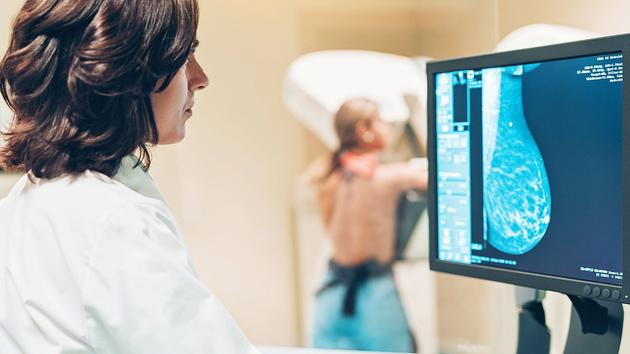 DECRYPTION – At a time when some criticize organized mass screening, all eyes are on tailor-made screening. Objective: to adapt mammograms for each.
In France, 60,000 new breast cancers are diagnosed each year. This disease causes 12,000 deaths per year, or one woman every hour! Can we do better? Certainly. Today, organized screening is for women aged 50 to 74 who receive an invitation to have a mammogram every two years. But it does not attract crowds: less than 50% of these women participate. It should be noted that this screening takes into account only one risk factor: age.
Read alsoBreast cancer: a unique pill to limit the side effects of hormone therapy
But there are many more. "To improve the participation rate, we must move towards personalized screening. Objective: to assess the individual risk of each woman and thus adapt the frequency of mammograms and medical follow-up ", recommends Prof. Pascal Pujol, oncologist at Montpellier University Hospital, president of the French society for predictive and personalized medicine. So a tailor-made screening: in other words, going from ready-to-wear to haute couture!
Scientific calculation of risk
"Today,
This article is for subscribers only. You have 63% left to discover.
Pushing back the limits of science is also freedom.
Continue reading your article for € 1 the first month
Already subscribed? Log in
.