Buried Alive, or the Strange "Epidemic" of 18th Century Taphophobia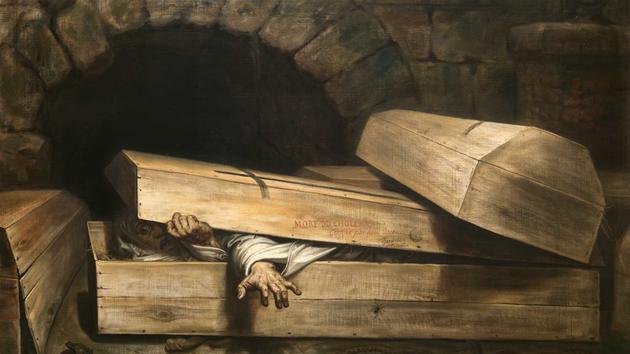 MEDICINE STORIES – The fear of being buried alive is relatively common, and it grew during the 18th century.e century.
"At some time it pleases God to call me to him, I want my body to be kept as much as possible without great inconvenience and until we are perfectly assured of my death by marks very certain: not that I have a lot of attachment to life, but because the examples of those I know to have been buried while alive make me all the more afraid of the sensations to which I would be exposed if I came to myself in the tomb that this happened to some of my ancestors. "
This will from a priest of the diocese of Poitiers, who died in Paris in 1705, could not be more explicit. Today, he could be diagnosed with taphophobia, or the fear of being buried alive. If the most famous examples of this pathology come from the XIXe century – the composer Frédéric Chopin and the Swedish industrialist Alfred Nobel are often cited, both of whom seem to have inherited this terror from their father – it is indeed in the 18th century.e that the French seem to have
This article is for subscribers only. You have 83% left to discover.
Pushing back the limits of science is also freedom.
Continue reading your article for € 1 the first month
Already subscribed? Log in
.