Can a pregnant woman be positive if Corona Virus is infected?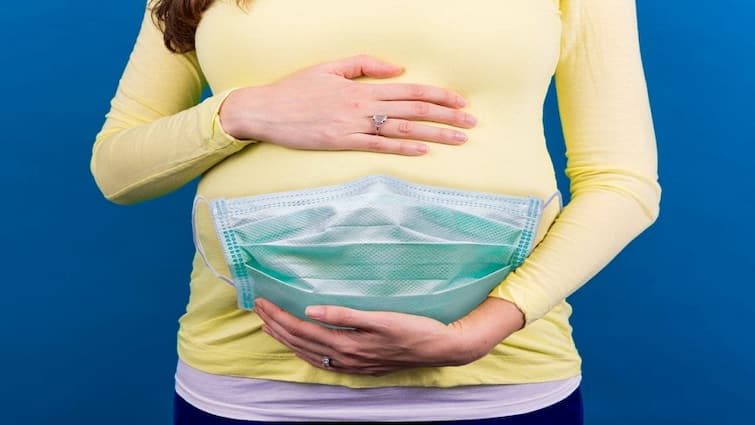 The second wave of Corona virus has disturbed people. The number of corona patients is increasing continuously. This time the virus is making its victims even those people who were less prone to get infected by this virus last year. In the last few days, many newborns have also been found infected with corona. In such a situation, there is a question in the mind of a lot of people, whether a pregnant woman can have a corona from a child.
Women who are pregnant are afraid that if they are infected with corona, then the child growing in their womb can also get infection. At the moment, the way the infection is spreading, pregnant women have to fear. They may have to fear if the children in their womb may also get an infection after they have become a victim of corona infection. Let's try to know and what precautions should be taken by pregnant women.
Are pregnant women at risk of COVID-19?
The immunity of pregnant women is reduced from other people. This is because at this time our body is working to provide nutrition to 2 people. In such a condition, any disease can affect us more quickly than others. In such a situation, the chances of pregnant women getting infected with corona also increases.
The new strain of the corona is more contagious. In such a situation, pregnant women are at risk of this virus just like other people. Recently, many such cases have also been reported in which severe symptoms of corona have been seen in pregnant women. Many women have also had to admit in the hospital.
Can a child growing in the womb also have a corona?
In the second wave of corona virus, the youth are also increasingly vulnerable. In the same way, pregnant women are also at risk from this virus. However, clinical evidence has not yet been found that the newborn has been found to be corona infected on the first day. This shows that this virus is not reaching inside the child from the mother.
Although the health of the mother may be affected after being infected with the corona, but there is no visible effect on the newborns. In many research, it has been found that only the risk of infection in a newborn born to a COVID-19 positive mother. However, if you are running in the last trimester of pregnancy and the corona becomes positive then there is an increased chance that your delivery will be done quickly. Stress can also be caused by this.
Can a pregnant woman pass antibodies to the baby?
It has been found in many research that if the pregnant woman has got the corona vaccine, then the immunity of the baby growing in her womb is also strong. Especially as long as the child drinks mother's milk. Doctors also say that antibodies can be transferred through the placenta, or through breastmilk. This is the reason why doctors are encouraging pregnant women to get vaccinated. Especially for women who are front line workers.
read this also: Drinking too much decoction can cause harm, know what to eat and what not to eat during the corona period
Check out below Health Tools-
Calculate Your Body Mass Index (BMI)
Calculate The Age Through Age Calculator
.