Cancer, Capricorn and Pisces be careful, know the horoscope of 12 zodiac signs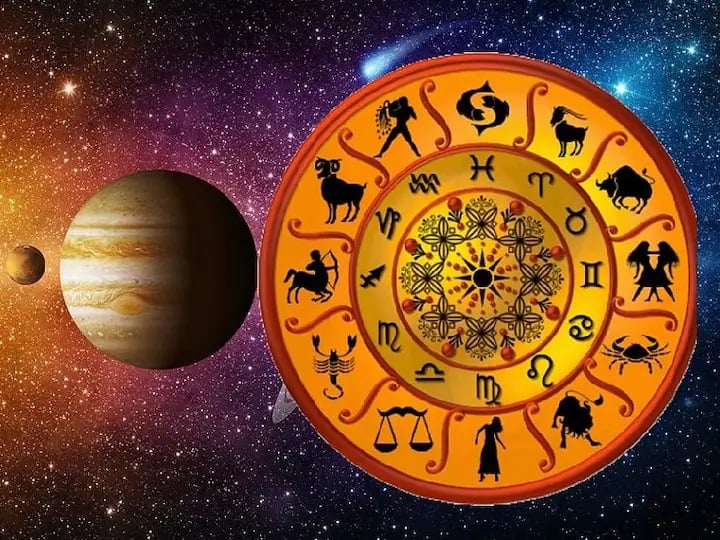 Horoscope Today 3 January 2022, Aaj Ka Rashifal, Daily Horoscope : According to the Panchang, today is the date of Pratipada of Shukla Paksha of Paush month from 3rd January 2022. Today is a good day. According to the Panchang, Moon is transiting in Sagittarius and today is Purvashada Nakshatra. Let's know today's horoscope.
Sheep- Whatever situation is going on today, you will be successful in resolving them. There may be some changes in official work, as well as people related to the management are likely to get more results in less effort. If there is a plan to expand the business, then pay attention to the promotion. Youth can do some creative work today. Talking about health, cold-hot conditions can give you problems. There will be a solution in family disputes with siblings. Look at everyone with equal vision whether at home or outside. Be it small or big, respect everyone.
Taurus- On this day, if you are troubled for many days to complete any work, then planning should start in it. The positions of the planets are in your support. There are full chances of getting promotion to the people related to the job. You can get job offers from another company. You may have to spend some money to grow the business. Taking care of health, one should avoid consuming more greasy food, give preference to light and digestible food only. There is a need to be cautious in family financial matters, as financial injuries can happen.
Gemini- On this day, keeping religion-karma in mind, one should help others in every possible way. Due to taking your work seriously in the field of work, it will be possible to complete the big work in less time. Higher officials will be dissatisfied with your work. Care has to be taken regarding the transaction of money in business matters. Iron traders will make good profits. In health, if the mind is motivating to indulge in wrong hobbies i.e. drugs, then keep it disciplined, otherwise this bad habit will invite diseases. There you will get the support of friends. In case of confusion, important opinion will be received from the elders.
Cancer- On this day one will have to accumulate his virtue, on the other hand, making any kind of donation will also prove to be better. One has to stay away from official politics because at this time the position of the planets can cause differences with anyone. There is a good opportunity for those doing business of luxury items. Youth will be seen active, students should work hard for success. If you have been running ill for several days in health, then do not take any carelessness in this direction. If you exercise, then do it properly. There will be happiness and peace in the house and mother's company will also be available.
Lion- Today, the circumstances are showing in your favor, but there will also be a need to be a little careful. The day is likely to be normal for the employed people. It is time for people doing incentive based jobs to be alert. Those doing business related to milk should not ignore the quality. There is also a need to keep a close watch on the performance of the employees. Vata related diseases can disturb health. One has to be alert about minor accidents. Traveling should be avoided. Whether at home or outside, treat everyone equally. Be it small or big, respect everyone.
Virgo- Restrict unnecessary expenses on this day. Big needs can put you in trouble. There is a need to be careful about the safety of important items. During office work, joke with colleagues as much as is necessary. Your management skills will be highly appreciated by all. If you are doing business in partnership, then do not let your trust in each other decrease. In terms of health, protect yourself from stress-like situations, stay positive, from today onwards, you must also include regular meditation yoga in your routine. There is a possibility of a dispute with the spouse over minor matters. You can give clothes, blankets etc. to the needy people.
Libra-Today the workload is going to be less than daily, due to which there will be an opportunity to spend time with loved ones. Officials can get trapped in conspiracy, so try to keep good and equal behavior with everyone at the workplace. The old investments of traders are now going to give better results, in future planning also, vigilance about this point will give good returns. Old diseases can emerge in health, ignoring them can be painful, so whether the disease is small or big, immediately consult a doctor. Do not say negative things to any member in the family which hurts their self-esteem.
Scorpio- Today will be full of enthusiasm. Your dedication towards the work will only take you towards the goal. Do not spoil your present by imagining the future. Jealousy will harm itself. If any work is not being completed, then be patient, if not today then tomorrow the work will definitely be completed. Businessmen may have to take important decisions regarding business. New projects can get green signal. Heartburn and constipation can be a problem in the stomach. One should not avoid taking family responsibilities, as negative planetary positions can make you feel burdened with responsibilities.
Sagittarius- On this day the unknown fear of your mind may disturb you. Do not do any work by frustrating the mind. It is a good time for people associated with management in the office, do not show any kind of laziness in work. Timeliness in work has to be taken care of. If promotion is due then there is a possibility of getting success in it. Today is a difficult day for businessmen. The mind can remain unhappy due to not getting the desired success. If the digestive power remains weak in health, then be careful about dehydration. Follow the rules made by your elders in the family, otherwise the family may get angry with you.
Capricorn- If you worship Lord Shankar on this day, you will definitely get freedom from all obstacles, a strong state of self-confidence will lead to success and success in your stalled work. You will be able to complete the official work. Do not waste time because the position of Rahu in space can waste time in unnecessary activities. Merchants should promote digital transactions in present times. In health, asthma patients will have to follow all the rules while being more alert towards the ongoing global epidemic. Maintain communication with people on the phone, there is a strong possibility of new relationships being formed.
Aquarius- On this day, do not encourage unnecessarily mental stress on minor things, on the other hand, due to laziness, hanging important work can be a problem. People working in a multinational company will benefit, those who are trying for a job abroad can get good information. Those who have set up a new business, complete the government documents as per the standard. Talking about health, if there is a problem in the eyes, then in any case, it is necessary to consult a doctor. If there is any turmoil in the mind, then it would be good to share the matter with the family member.
Pisces- If today is your birthday, then feed a poor person today. Both luck and karma will come in handy to complete the tasks. Do not give unnecessary orders over the subordinates in the workplace. In such a situation, there is a possibility of estrangement. Avoid using the language of arrogance from higher officials, plastic traders have to keep trying for profits. The day will be good for youth and students. Everyone's opinion is important in the big decisions of the family. There may be strain and pain in the nerves regarding health. Keep in mind that the pending work of the house should be done as per the priority.
Read also:
Zodiac Signs: Fear does not even touch, those who have this zodiac, face the challenges boldly
Horoscope: In 2022, these zodiac signs can get success in achieving the goal, do not forget to do this work
,