Chahiya Amiya Jag Jurai Na Chachhi… There is a desire to get nectar, but you cannot get buttermilk either.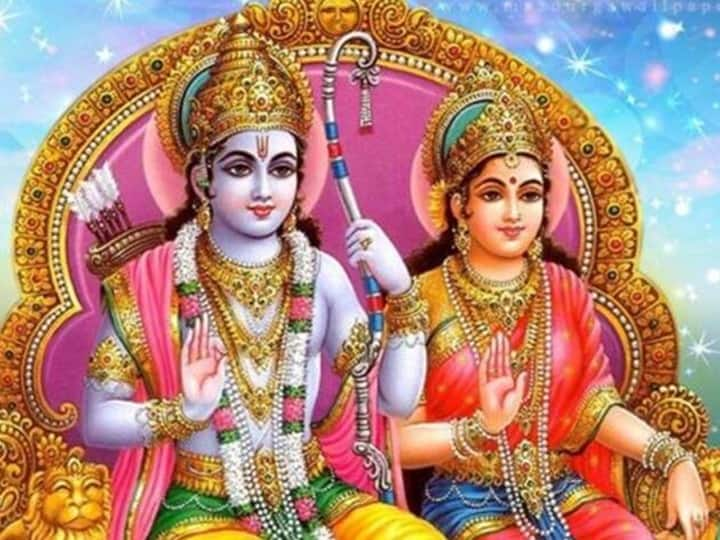 In the Balkand of Ramcharitmanas, Tulsidas ji has said that in this world, considering everything as Ram and knowing and worshiping everyone, when everything is like Ram, then it is also appropriate to worship the gods and demons.

couplet-
Root, conscious world, living entity, total Rammay Jani.
Bandun sab ke pada lotus always jori jug pani.
Dev Danuj male naag khag phantom ancestor Gandharb.
Bandun kinnar rajnichar please bless me now Serb.
Knowing all the inanimate and conscious beings in the world to be Ramamay, I always bow down to the lotus feet of all of them with folded hands.
I bow to the gods, demons, humans, snakes, birds, phantoms, ancestors, Gandharvas, eunuchs and nocturnal people. Now all have mercy on me.
Four lakh eighty four come.
Species, creatures, water, land, stale, stale.
See Rammay all Jag Jani.
Karoon Pranam Jori Jug Pani.

Among the eighty-four lakh yonis, four types of Svedaja, Andaj, Udbhijja, Jarayuj living beings live in water, earth and sky, knowing that this whole world is full of them, I bow with folded both hands.
Know please Kinkar Mohu.
Everyone will do the trick.
My intellect is not the force of trust, Mohi.
I can do it all.
Knowing me as your slave, bless you all by leaving the deceit. I do not have confidence in my intelligence, so I request everyone.
Karan liked Raghupati.
Laghu Mati Mori Charit Avagaha.
Don't understand only one part.
Man Mati Rank Manorath Rau.
I want to describe the qualities of Shri Raghunath ji, but my intellect is small and the character of Shri Ram ji is immeasurable. For this, I do not understand a single part of the remedy, that is, any remedy. My mind and intellect are poor, but desire is king.
Mati got very low and high interest.
Chahiya Amiya Jag Jurai Na Chhachi.
Sajjan Mori insolent.
Sunihahin Balbachan brought my mind.
My intellect is very low and my desire is very high, the desire is to get nectar, but there is no buttermilk to add to the world. The gentleman will forgive my insolence and will listen with love to my child's words.
When you say a child, talk about it.
Sunahim Mudit Mana Pitu Aru Mata.
Laughter
Dushan Bhushandhari on J.
Like when a child speaks the words of a parrot, his parents listen to him with a happy heart. But people with cruel, crooked and bad thoughts, who keep on wearing the faults of others as a blessing, that is, those who love only foreign faults.

I don't care about my life.
Is it simple or too faint?
Jay Par Bhaniti Sunat Harshahi.
These men are not much of the world.
Lush or very faint, who does not like his poetry? But there are not many such perfect men in the world who are glad to hear the creation of others.

Jag bahu male sir sir sam bhai.
Je nij baadi badhi badhin water pi.
Somebody like Sajjan Sakrit Sindhu.
Look, Poor Bidhu Badhai Joi.
O brother, there are as many human beings in the world like ponds and rivers, who, after getting water, grow from their own flood, that is, they are happy with their own progress. There is a rare gentleman like the ocean, who, seeing the moon full, gets blown away seeing the excellence of others.

couplet-
Let me grow up with a small desire.
Listening to happiness, listening to Sujan Sab Khal Karihin ridicule..
My fortune is small and desire is great, but I have a belief that on hearing this the gentlemen will get all the happiness and the wicked will laugh.
Sorrow, happiness, sin, virtue day and night, one should not panic in odd situations, all these days keep coming and going like night.
Watery leech jimmy gun bilgahin, good gives happiness like lotus, bad drinks blood like leech
,