Chaturmas 2021: Chaturmas will start from Ashadhi Purnima, is the best time for worship, recitation and study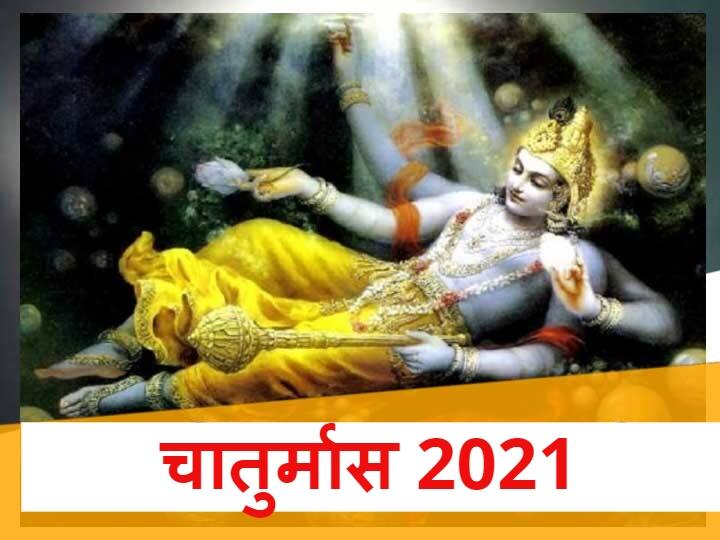 Chaturmas 2021: The month of Ashadh has started. The month of Ashadh is described as the fourth month according to the Hindu calendar. The month of Ashadh has started. The special importance of Ashadh month from religious point of view has been mentioned in the scriptures. Chaturmas will start in this month. Auspicious work is not done in Chaturmas. Doing religious work in Chaturmas gives special merit.
Chaturmas 2021 (Chaturmas 2021 Start Date in Hindi)
According to the Chaturmas Panchang, it starts from the Ekadashi of Shukla Paksha of Ashadh month. Ekadashi date is 20 July 2021. This Ekadashi is called Devshayani Ekadashi. According to the scriptures, the sleeping period of Lord Vishnu begins from this day. The rest period of Lord Vishnu ends on Devuthani Ekadashi. Chaturmas ends on this day. The first month of Chaturmas is Sawan. It is also called Shravan month. The special importance of worshiping Lord Shiva has been told in this month.
importance of chaturmas
The special religious significance of Chaturmas has been told. This month is considered suitable for worship and spirituality. The weather also changes rapidly during Chaturmas. Therefore, emphasis is laid on making the lifestyle disciplined in Chaturmas. Special virtue of worshiping Lord Vishnu and Lord Shiva has been described in this month. It is believed that religious works done in Chaturmas bring happiness, peace and prosperity to the person in life. Chaturmas is also considered best for studying spirituality and scriptures.
Shani Chalisa: Please Shani Dev with Shani Chalisa on Saturday, these 5 zodiac signs will have special benefits
Students should keep these things in mind
Chaturmas is said to be best for the students. Chaturmas helps in focusing attention, while memory power also increases. By adopting a disciplined daily routine in Chaturmas, health remains good and stays away from diseases. A balanced diet should be taken in this month. The fasts falling in Chaturmas are also said to be very important. By observing these fasts properly, all kinds of wishes are fulfilled.
Read also:
Sawan 2021: The festival of Nag Panchami is in the month of Sawan, know the date, time and importance
.