Childhood Obesity: These diet tips can be helpful in maintaining healthy weight of the child, know how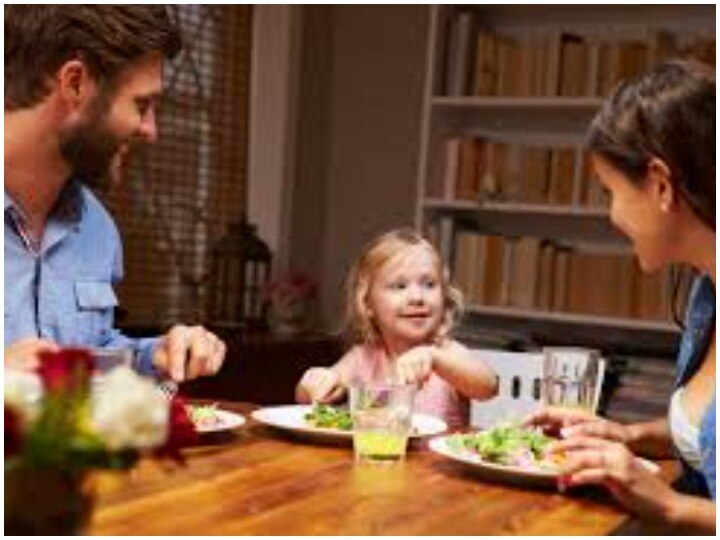 Childhood Obesity: Obesity is a common risk factor for many chronic conditions. Childhood obesity is another serious condition that needs immediate attention. The World Health Organization has called childhood obesity the most serious health public health challenge of the 21st century, which is affecting every country in the world. In just 40 years, the number of school-age children and adolescents with obesity has increased by 10 times. 40 years ago, where the number of obese children was 11 million, now this number has increased to 124 million.
If left unchecked, childhood obesity can negatively affect a child's physical, mental and social health. Several measures can be taken to prevent the risk of childhood obesity. It can help in curing many diseases. Parents need adequate attention to ensure the child's diet, daily routine, physical work level, sleep schedule and more healthy weight. Taking care of the convenience of parents, some tips are being given that will protect your child from being overweight or obese.
Diet tips to prevent childhood obesity
Encourage good eating habits It is up to the whole family to maintain healthy eating habits at home, so that their children are not at risk of gaining weight and having high cholesterol at an early age. These can increase the risk of disease with increasing their age.
Children should avoid using junk food- Children can often be seen eating junk food such as chips, chocolate, gas-rich drinks and fried foods. All these foods are full of trans fat, oxygen rich oil. Children with junk food habits often suffer from gastric problems from an early age.
Options for healthy food include- Instead of fried and canned food, keep healthy options like fresh fruit salad, nuts, Greek yogurt. This will help improve the health of your innocent bowel and increase health and metabolism.
Encourage your child Diet should include many types of food. The child should be told to eat everything present in his plate so that maximum health can be benefited. The child should have access to all the food group ingredients on a regular basis.
Present the model for the child- The person feeding the child should not show dislike towards the child towards any food. If you do not enjoy healthy eating, then the child will also be more likely to reject the healthy option.
Do not let the child eat more than the stomach- Tell the child about the normal size of morsel. Mothers often try to feed the baby more than they are full. But it can be non-healthy exercise and it can lead to weight gain.
Coronavirus Second Wave: Make this Holi more safe, do this special refrain on the festival
Have eaten more junk food on Holi, there may be intestinal problems, know about some healthy food here
Check out below Health Tools-
Calculate Your Body Mass Index (BMI)
Calculate The Age Through Age Calculator
.