Children are returning to school, so take care of these special things, will get protection from corona infection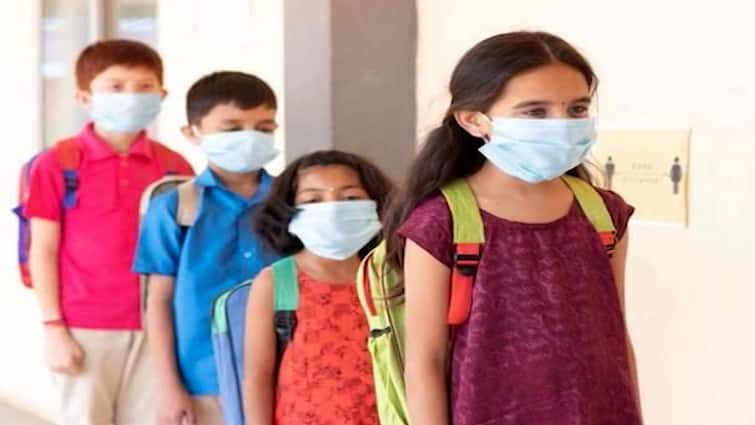 Tips to keep kids healthy during Corona Pandemic: After the reduction in corona infection, many schools have started opening in the country. Since the start of the corona epidemic, schools were being kept closed continuously and children are studying with the help of online classes. But, now schools are being opened in many states, so many questions are arising in the minds of parents that how to protect children from corona infection in school. How to train them to stay safe in the pandemic?
According to the research of Johns Hopkins Medicine, most children fall prey to colds 7-8 times in a year while adults are affected by colds only 2-3 times. The immune system of children is not that strong, due to which they can quickly become victims of viruses or other diseases. In such a situation, we are going to tell you some tips by which you can protect your children from corona infection in school. Let's know about those tips-
Teach kids about good habits
To protect children from corona infection, it is very important to tell children about good habits. It is important to explain to them the need to wash hands properly to protect them from Kovid-19 infection. Explain to them that wash hands thoroughly for 20 seconds and only after that eat and drink something. They should take help of a tissue instead of coughing and sneezing in their hands. Although we teach children to share everything, but in the corona epidemic, we have to teach them not to share so that the infection does not spread.
Regular checkup of kids
If children's school is opening, then parents need to be more alert. You should always keep the health of your children on priority and keep regular checkups from the doctor. Also take special care that the child must be vaccinated against many other diseases. This will strengthen their immune system. By the month of October, the child must get the influenza virus vaccine. If your child's condition worsens, contact his doctor.
Feed probiotics and healthy food
When the children return to school after a long time, they will have to face many new challenges. Therefore, give him such probiotic-rich food that strengthens his immunity. Let us tell you that food containing probiotics strengthens our digestive system by increasing the number of good bacteria in our body. A probiotic containing vitamin D3 is considered very good for children. Feed more and more healthy food to children so that their immune system can become strong and they can fight against diseases.
read this also-
Olive Oil Benefits: Use olive oil daily, you will get these tremendous benefits
Blood Sugar Control: How to Control Gestational Diabetes in Pregnancy? Include these things in diet
Check out below Health Tools-
Calculate Your Body Mass Index ( BMI )
Calculate The Age Through Age Calculator
.