Chilled bael syrup will give relief in summer, easily make it at home with this recipe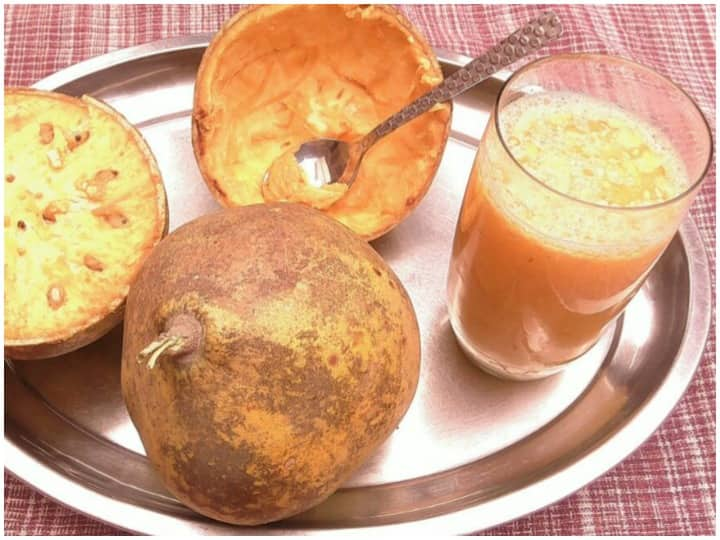 If you get something cold to drink in the hot sun and scorching heat, then it becomes fun. You can make and drink vine syrup in summer. With this you will get relief from heat and summer heat. In summer, a cold drink brings relief to the body, mind and stomach. You can drink Bael's syrup in breakfast or evening snacks. Bael syrup is very beneficial for the stomach. Due to this digestion remains good. People troubled by the problem of constipation must drink the syrup of bael. You can easily make and drink bael syrup at home too. Know what you have to do to make Bael's syrup. What is the recipe of Bael's syrup.
Ingredients for making Bael syrup
2 bael fruit

4-5 tsp sugar

1 tsp roasted cumin

1 teaspoon black salt
Beel sharbat recipe
1- First of all wash the vine and break it and take out the pulp.
2- Now put twice as much water in a vessel and mash it well.
3- Take out all the pulp by mashing this pulp.
4- Now sieve the pulp through a sieve of a thick hole. Squeeze out all the juice by pressing with a spoon.
5- Now mix the sugar well in this juice.
6- You add salt and roasted cumin seeds to the juice.
7- You can make it thin or thick as per your choice.
8- Serve cold water or ice cubes in the prepared vine syrup.
Also read: Recipe for making Raw Mango Panna, will get relief from heat and heat
,