China claims discovery of new human species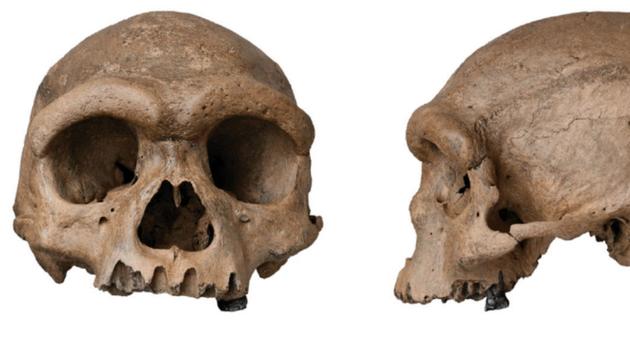 STORY – A skull discovered in 1933 in China finally reveals its first secrets. According to Chinese researchers, it would be a species very close to "Homo sapiens". A nationalist hypothesis much criticized by paleontologists.
The skull is sumptuous: an incredible piece almost 150,000 years old with prominent supraorbital bulges and a receding forehead, in a remarkable state of preservation. What is more, its history is the height of its splendor. It was discovered in 1933 in northeast China by a farmer who, realizing the strangeness of his find, decided to hide it from the Japanese army (which had occupied the country since 1931) by hiding it in his well … for 80 years! It was only shortly before dying that he told his son and his grandson who would donate it to their country in August 2018, entrusting it to Professor Qiang Ji of Shijiazhuang University.
Read also :A "Hundred Years' War" in prehistory
In September of the same year, the scientist then unveiled its existence under the name of Harbin skull. Almost three years later, we are learning a little more from three articles published in the journal The Innovation. And there, surprise: dated 145,000 years, this fossil would be according to Chinese scientists
This article is for subscribers only. You have 83% left to discover.
Pushing back the limits of science is also freedom.
Continue reading your article for € 1 the first month
Already subscribed? Log in
.