Christmas day 2020: validation of celebrating Christmas festival for full 12 days, starts on 25th of December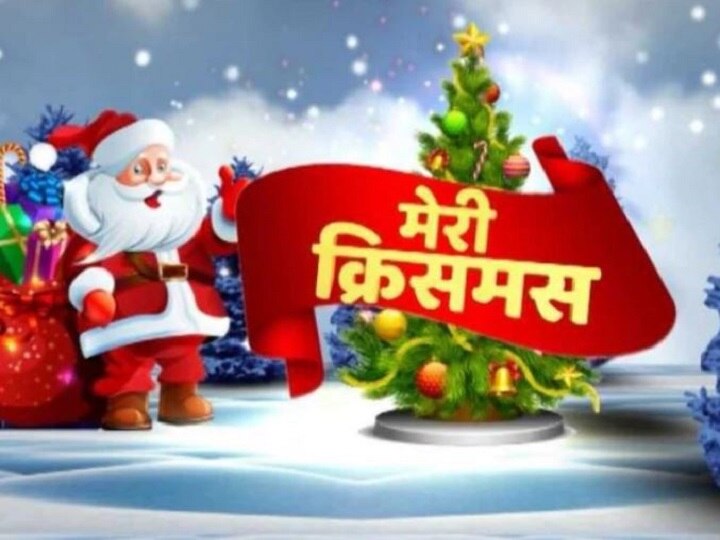 Christmas day 2020: Every year Christmas is celebrated on the occasion of the birthday of Jesus Christ. But this time, the corona virus is being overshadowed by his happiness. The epidemic has played a role in celebrating celebrations, celebrations, and celebrations. The whole world is under the shadow of fear after discovering a new type of Corona virus in Britain. Flights have been halted in many countries to prevent infection. Some countries have also adopted a strict lockdown. Because of which the most important festival of Christians has been disrupted.
Every year on December 25, people give gifts to each other on the occasion of the festival. Parties share the joys of the birth of Jesus Christ. Delicious dishes are cooked and homes, churches are decorated with colorful decorations. Christmas is celebrated all over the world for 12 days. Every day something special happens in this festival lasting 12 days.
Know 12 days of christmas
First day i.e. 25 December: It is called the first day of Christmas. Christmas celebration starts from this day itself. Christians celebrate the first day as the birthday of the Lord Jesus Christ.
Second day i.e. 26 December: This day is celebrated as Boxing Day and is also known as St. Stephen's Day. It is believed that St. Stephen was the first to offer his sacrifice for Christianity.
Third day i.e. 27 December: This day is dedicated to St. John. They are believed to be inspired by Jesus and their friends.
The fourth day i.e. 28 December: It is said about this day that King Heroid killed many innocent people while searching for Jesus Christ and prayer is organized in memory of those innocent people.
The fifth day i.e. 29 December: Today is a day dedicated to St. Thomas. He was slaughtered on this day for challenging the king's authority over the church in the 12th century. On December 29, Christianity remembers him.
Sixth day i.e. 30 December: On this day, Christian believers remember St. Egwene of Worcester.
Seventh day i.e. 31 December: It is said that Pope Sylvester celebrated this day. In many European countries, New Year Eve is called Sylvester. Sports are organized on this day. It is also a tradition to celebrate this day as the evening before the New Year.
Eighth day i.e. January 1: Today is the eighth day of Christmas. This day is dedicated to Mother Mary, mother of Jesus Christ.
Ninth day i.e. January 2: To this day, the earliest Christians of the fourth century, 'St. Basil the Great' and 'St. Gregory Naziagen', are remembered.
The tenth day i.e. 3 January: It is believed that Jesus Christ was named on this day. On this day the church is specially decorated and songs are sung.
Eleventh day i.e. 4 January: St. Elizabeth was America's first saint of the 18th and 19th centuries. He is remembered on this day.
Twelfth day i.e. January 5: It is considered to be the last day of Christmas festival. This day is also called epiphany. The day is dedicated to St. John Newman, the first bishop of America.
Famous British supermodel Stella Tennant dies just 5 days after her birthday
Australian head coach Justin Langer said – sympathy to the Indian team but it is pleasant to see them under stress
.