Climate: does the UK deserve to organize COP26?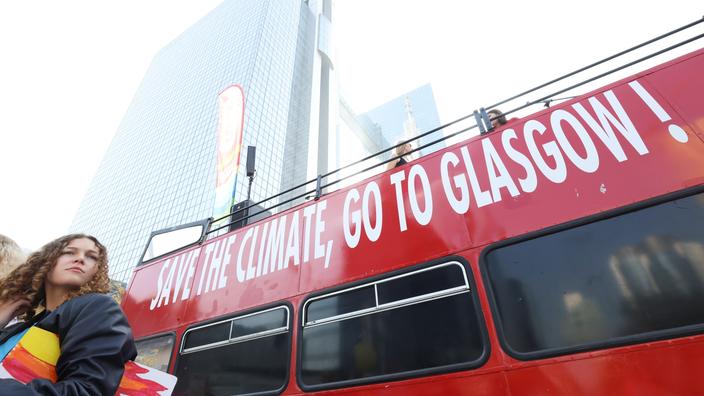 INFOGRAPHICS – The international climate conference held in Glasgow, Scotland, is considered the most important since the Paris Agreement in 2015. The host country is not, however, without blame.
On November 18, 2020, British Prime Minister Boris Johnson unveiled in a forum at the Financial Times a ten-point plan which launched "the green industrial revolutionFrom the UK, with £ 12 billion in public investment and at least three times as much private investment in clean energy. A slogan in connection with the COP26 that the country is hosting from November 1 to 12, 2021, with a year late due to the Covid-19 pandemic.
Since the announcement, the UK has stepped up its climate commitments over the past six months to set ambitious targets for 2030 and 2035. Boris Johnson has thus pledged to reduce the country's CO2 emissions by 78% by to 2035 compared to their 1990 level, where it was set last year the objective, considered already ambitious, of a reduction of 68% by 2030. The new schedule is ahead of 15 years on the initial target of "zero net emissions»Of CO2 by 2050 – the target
.