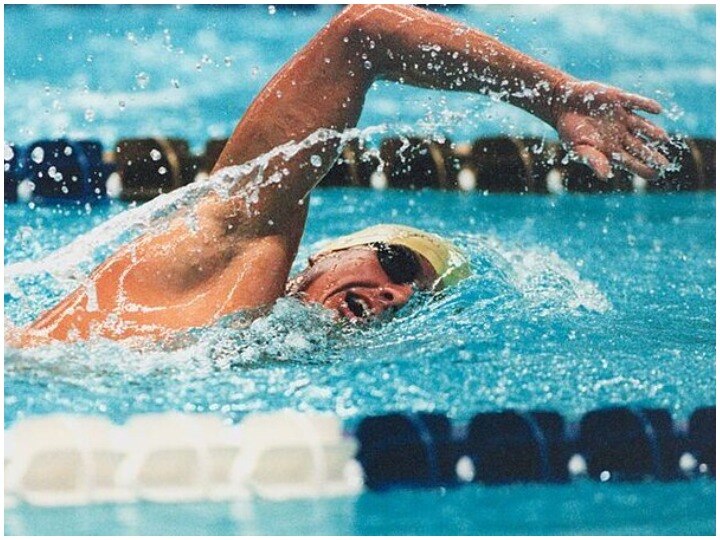 Cold-water swimming: Swimming in cold water has excellent benefits, but also know about these disadvantages.
Cold-water swimming: Swimming in cold water can be a strange pastime recreation. You can question the decision of those who take a dip in the open water, but research has proved that swimming in cold water is a good option to actually get health benefits. Researchers say that swimming in cold water benefits both mind and body. The joys of swimming are obvious but there are definitely some dangers. You should know about the reasons why you should dip your toes in cold water.
Benefits of bathing in cold water
Talk with the swimmers in open water, such people will be seen in cold, open water, often in the wild places such as river or lake, telling the joy of immersing themselves. Even by swimming in the cool water of the pool, you can get benefits during winter or in the beginning of spring. World Record English Channel team member Jane McCormick has stated a few reasons.
Increases metabolism
When you swim outdoors, your body has to work hard to keep warm. As a result, you consume more calories. The more water that cools, the harder your body will work to convert fat into energy. When your swimming is combined with a workout, calorie consumption can increase markedly.
Better blood flow
When we jump in cold water, then a greater change in temperature gives our heart a hint of pumping more blood to other organs. As a result, blood flow is corrected and toxins get out of our system more quickly, which paves the way for the skin to become clear and shiny.
Reduce stress and increase mood
It is widely known that any exercise helps to increase the production of the neurotransmitter hormone, endorphins, which make your brain feel good, which improves our mood and helps in fighting stress, anxiety. The rhythmic movements of swimming can help in eliminating the tense feeling as you focus on the motion of your body. This is an exercise of close contemplative meditation because you move through the water. Apart from this, when you put yourself in cold water, then you feel a stinging sensation on your skin.
Sleep improves
If you go in open water regularly, then you will find that your sleep has improved. This is because cold water stimulates the nervous system, which helps your body to relax and recover from itself. It enhances the feeling of relaxation and peace, which results in better night sleep.
It is important to know the dangers
Certainly the benefits are tempting, but it is important to be warned of the dangers of swimming in cold water, especially in open water such as a lake or river. You can get the benefit of swimming in open water only when you will do it safely, knowing what are the consequences of going far beyond your limits and very soon. Experts have stated three main dangers of this. Before jumping about hypothermia, cold water shock, chillblains must be known.
Health Tips: Know what is the right time to consume Apple Cider Vinegar
Health Tips: Kareena Kapoor Khan eats these things to lose weight!
Check out below Health Tools-
Calculate Your Body Mass Index (BMI)
Calculate The Age Through Age Calculator
.