Consuming rock salt is beneficial for health, will get rid of these problems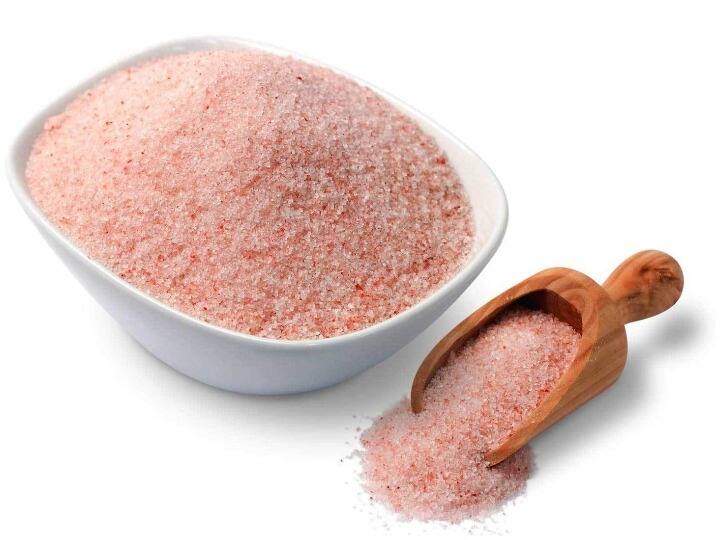 Salt is consumed in every household. We all also know the benefits of salt, but sometimes some disease can be treated with salt. Salt is beneficial in taste as well as in other things, but excessive consumption of salt is also harmful for health. Along with plain salt, people also use rock salt a lot. Many diseases can be cured by this rock salt. Ayurvedacharya says that whenever rock salt is used, it does not increase your pitta and it is also useful in many diseases like many other medicines. So let us know today about the properties of rock salt.
Relief from cough Whenever you have a problem of phlegm in the chest, you can consume rock salt. This will give you quick relief. For this, mix warm sesame oil in eucalyptus oil and massage your chest with it. After that put a cup of rock salt in a pan and heat it for 5 minutes. Now put this hot salt in a cloth and make it like a dough or poultice and apply it slowly on your chest.
muscle cramps- Often people experience muscle cramps due to dehydration or lack of nutrition. To get relief from this, mix a pinch of rock salt in a glass of warm water and drink it slowly. Rock salt contains many minerals, which are necessary for the function of nerves in the body. Therefore, drinking it can remove the problem of muscle cramps.
Digestion- For better digestion, it is very important for your gastric fire to be strong as enough digestive fire is required to digest whatever you eat. When the digestive fire is low, the food is not digested properly and stomach related problems occur. Rock salt is very beneficial in boosting the stomach. For this, consume a pinch of rock salt with 1/2 teaspoon lemon juice 30 minutes before a meal, it also helps in increasing your appetite and aids in digestion.
Joint pain- It helps in reducing pain in the joints and improves their movement. For this, all you have to do is mix a pinch of rock salt in sesame oil and heat it and massage it with light hands on the part of your joints.
Sore throat- Sometimes you are troubled by throat pain in cold and cold, then rock salt is the remedy. Rock salt helps in reducing inflammation of the tonsils along with providing relief from sore throat and sore throat. Gargling with lukewarm water mixed with a pinch of rock salt provides quick relief from sore throat and sore throat.
Also read- Remove unwanted facial hair with these home remedies, face will be soft
Take care of colored hair in this way, you will look beautiful
Disclaimer: Method described in this article, Methods and claims are not confirmed by ABP News. Take these only as suggestions. Before following any such treatment/medication/diet, consult a doctor.
Check out below Health Tools-
Calculate Your Body Mass Index ( BMI )
Calculate The Age Through Age Calculator
,