COP26: Brazil, Indonesia and Russia take part in a global mobilization to save forests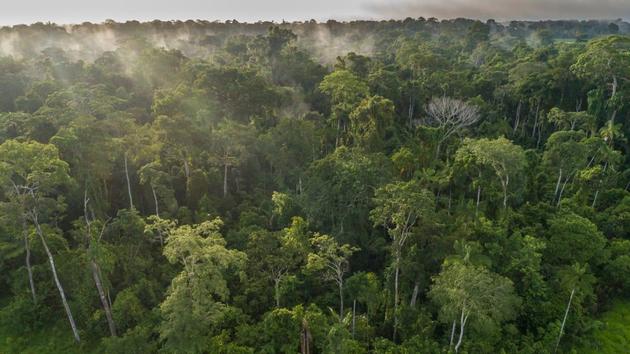 More than 100 countries are joining forces to stop deforestation by 2030, including Brazil, which is home to 60% of the Amazon rainforest.
Special Envoy to Glasgow
The British presidency of COP26 wanted to make this Tuesday the day of "Big announcements". Before the one on methane presented in the afternoon, the host of the world climate conference in Glasgow, Boris Johnson, had announced in the morning an international agreement "historical" on reforestation, which London presents as "The greatest advance in the protection of the world's forests in a generation".
Read also100 countries sign methane agreement
More than 100 countries are thus committing to end deforestation by 2030, and to do everything in their power to reverse the process. The countries mobilized represent a total of 85% of the world's forests, or an area of ​​more than 13 million square kilometers. Note that Russia, Indonesia and Brazil (which hosts 60% of the Amazon rainforest), often singled out for their responsibility in deforestation, have signed this agreement.
Around 30 financial institutions and 28 countries
A commitment on forests had already been made as part of the declaration of
.