COP26: NGOs denounce "catastrophic" management, the UN apologizes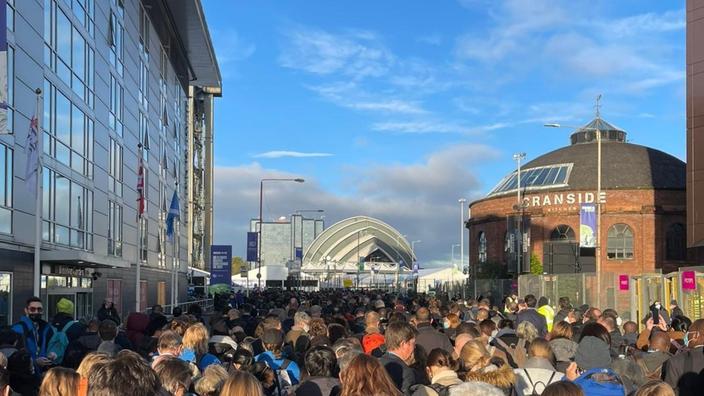 Between endless queues and access restrictions, the first "chaotic" days of the international climate conference provoke the frustration of many participants.
Special Envoy to Glasgow
Endless queues to access the site (without any social distancing), access restrictions … The first days of the COP26 which has been taking place since Sunday in Glasgow have put the patience of the participants to the test. While the leaders' summit took place on Monday and Tuesday, in the presence of some 120 heads of state and government, it was sometimes necessary to wait nearly an hour and a half to access the site … after having submitted to its test Daily Covid.
Read alsoCOP26: limiting global warming to 1.5 ° C, an ambitious but essential goal
On the NGO side in particular, the annoyance is palpable. "There is an endless line to enter, which was not the case during previous COPs, and once on the site (ultra-secure), we only have access to the restaurant and the computer rooms, so it's quite frustrating», Explains Aurore Mathieu, manager«international policies»To the Climate Action Network (RAC), which brings together around thirty French NGOs. "This is particularly the case for our colleagues who come from far away,
.