COP26: the self-satisfaction of the European Union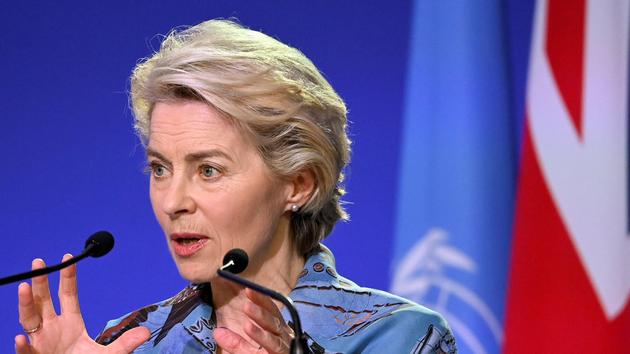 Despite numerous negotiations to be carried out, the EU wishes to be a benchmark in terms of climate.
From Brussels
In Glasgow, the European Union is positioning itself as a leader and an example to follow. No need for new amazing announcements, they have already been made: the President of the European Commission claims, for the European Union, the status of the only signatory of the Paris Agreement to have adopted its climate law (marking in stone the objective of carbon neutrality in 2050) and to have adopted a roadmap that defines the instruments of this ambition, the "Fit for 55" package.
Read alsoClimate: in Glasgow, a COP26 for nothing?
Beyond self-satisfaction and injunctions to partners to do their part, Europeans have nevertheless kept quiet about the pitfalls behind their policies. Because for the moment, a large majority of these instruments are still at the negotiation stage and their future is uncertain.
The Union is on the right track. Overall, the 2020 targets have been met, according to the European Environment Agency (EEA). But more efforts must be made, in particular
.